Back to Our Blog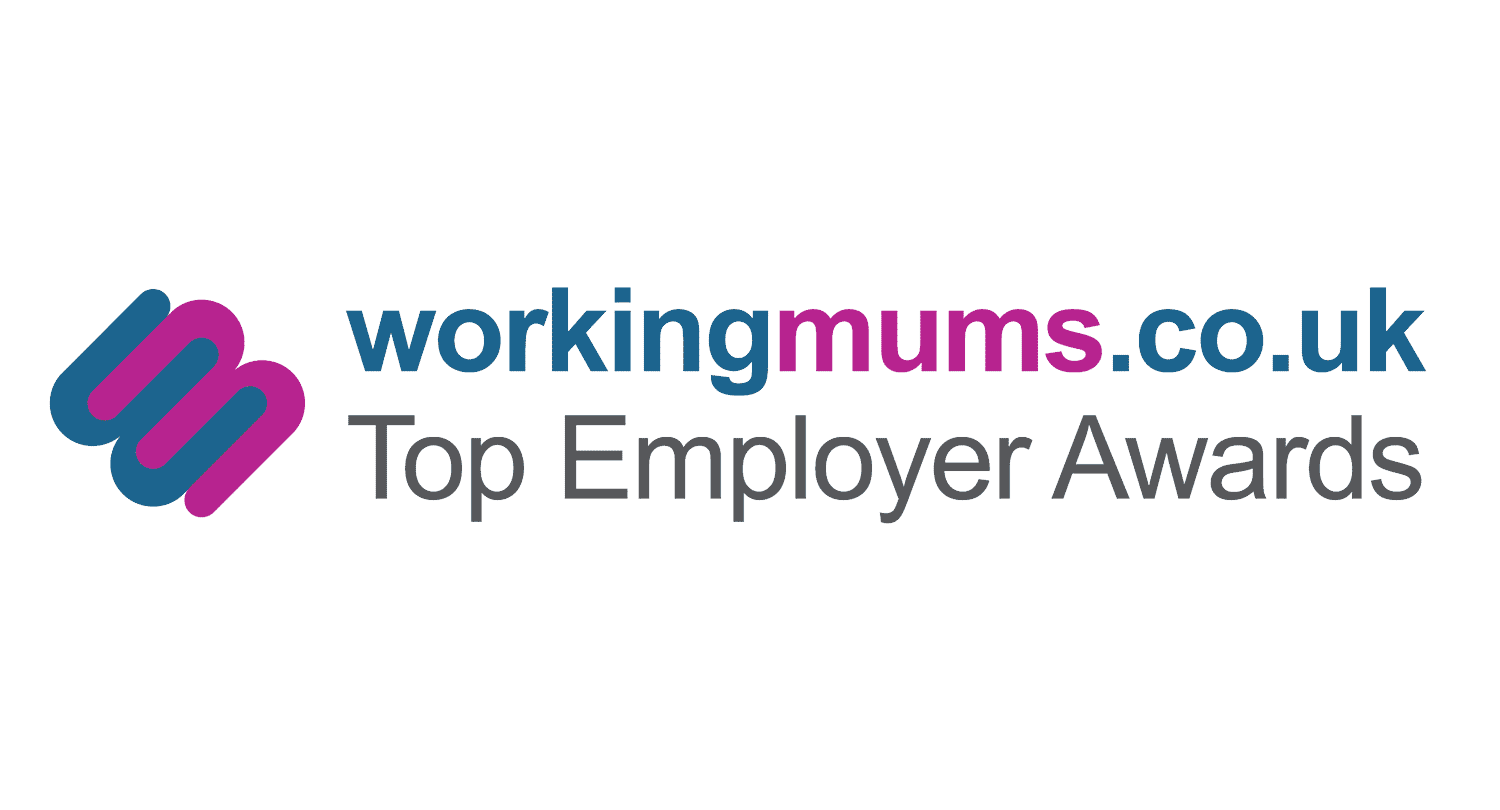 f1's Amanda Fone shortlisted for Working Mums Champion Award
20 September 2019
Our very own CEO & Founder Amanda Fone has been shortlist in workingmums.co.uk's 10th anniversary Top Employer Awards.
Employers with outstanding records in flexible working and family support have been shortlisted for workingmums.co.uk's 10th anniversary Top Employer Awards.
CEO & Founder Amanda Fone set up f1 Recruitment in 2004, with the principle of flexible and agile working in mind. As a mother to two young sons, with 22 years' experience in recruitment, she felt strongly that three days was the most she could spend in the office if she was to balance her home and work commitments and designed her business on that basis. Amanda's original staff team were all parents returners who needed to work flexibly, at a time when this was relatively rare, and she still offers flexible working to any employee who wants it with over 25% of her team working flexibly and remotely. One of Amanda's senior consultants who is married with two children under 3 works remotely from Northern France.
Amanda is an industry pioneer who is leading the way in the recruitment industry advising the f1 client base on diversity & social mobility particularly around the gender pay gap/women returners and BAME talent.  Says Amanda: "Five years ago in response to the cry from the Marketing and PR sector  'where have all the bright young women gone that we hired in the 90's', Liz Nottingham Executive  HR Director EMEA at R/GA and I  created the  Back2businessship returners programme. We offer women and men who have taken a career break of three  to ten years +, for maternity childcare or other caring reasons, a pathway back into the marketing and communications industry. Amanda often successfully 'persuades' clients that what they had thought of as a straight/full-time/office based role, could in fact be filled by a returner candidate working on a more flexible basis – this has included altered hours to suit parents and home-working a few days a week or job shares/talent partnerships. She has scores of examples of returners and clients that have benefited from her advice and placements over the last 15 years. This is on top of over 100 mum returners that have participated in the Back2businessship returners programmes, which she has run with Liz Nottingham since 2013.
Working Mums Awards 2019
This year's Top Employer Awards ceremony focuses on the flexible working lifecycle at work – the demand for flexible working across different age groups – and will look back at progress made over the past decade. The keynote speaker is Deputy Chair of the Equality and Human Rights Commission, Vice President of Carers UK and Founder and CEO of CW Consulting Box Caroline Waters who has a long track record in promoting a lifecycle approach to the workforce.
Thirty one employers of all sizes from a broad range of sectors, from construction, financial services and technology to teaching and gardening, have been shortlisted in 10 categories which include Best for Dads, Best for Returners, SMEs, Family Support, Innovation in Flexible Working, Recruitment & Talent Attraction and Career Progression.
The ceremony, which takes place in London on 5th November, will include a Q & A with a panel of experts and networking opportunities.
The Top Employer Awards celebrate employers who are leading the field in embedding a flexible working culture for all employees, developing innovative approaches to attracting and retaining working parents and tackling the barriers to women's career progression.
Working Mums Champion
This award is for stand-out individuals whose efforts have made a big difference to working mums in their workplace.
Amanda has been shortlisted alongside Carolanne Minashi from UBS, Erica Ingham from Mediacom North, and Aileen McNiven from Independent Living Fund Scotland
Gillian Nissim, Founder of Workingmums.co.uk, says: "We are extremely pleased with the range of different employers represented at this year's 10th anniversary awards – the broadest to date. Over the last decade it has been wonderful to see how innovation in flexible and family friendly working has spread across sectors and employers. Every year we are impressed by the level of dedication and commitment we see to pushing forward this agenda to make the workplace more reflective of the UK's talent base. This year's winners will be featured in our Best Practice Report as we seek to share good practice and encourage a more holistic approach to embedding flexible working for all employees across the working lifecycle."
The Awards will be judged by an expert panel made up of Gillian Nissim, founder of Workingmums.co.uk; Andy Lake, editor of Flexibility.co.uk; Jennifer Liston-Smith, Director/Head of Coaching and Consultancy at My Family Care; Dave Dunbar,  Head of Digital Workspace at the Department of Work and Pensions; and Clare Kelliher, Professor of Work and Organisation at Cranfield School of Management.
The judges will take part in the Q & A Panel, sponsored by Roche UK, and there is also a networking session for attendees.
*A copy of the Best Practice Report based on the 2018 Top Employer Awards is available here.
Read more here: https://bit.ly/2kmFUEi
Good-luck Amanda and everyone shortlisted!