Since 2004, f1 has had  a public commitment to finding  inclusive shortlists for every role it manages. Over 20% of our  candidate base is from a black, Asian, minority ethnic community. Over 35% of our freelance and project candidate portfolio is BAME. f1 will champion your company as an inclusive employer of choice. f1 is co-founder BAME2020.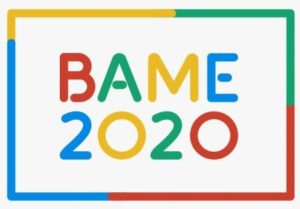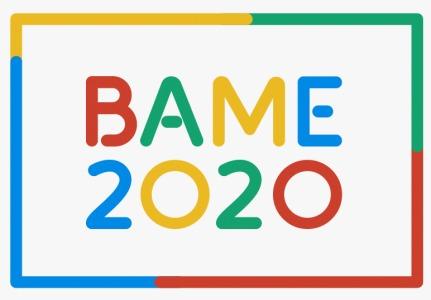 BAME2020 www.bame2020.org was launched at Google offices in July 2016  with a simple commitment;
to inspire action inside  the UK PR, Communications, Marketing & Sports Marketing sector to work towards
20% of the total young talent that enters our industry each year to come from BAME backgrounds and for  this talent stays in our sector until
20% of leadership roles are represented by BAME talent
This is a watershed year for Inclusivity in our Sector.
NO TURNING BACK 2020
Bought to you by BAME2020, Brands with Values and f1 Recruitment.
Crucial to disrupting the current status quo is to create cultures of inclusion. Using values-based frameworks that enable leaders to measure, manage and monitor the inclusive culture of their business will lead to much greater accountability.
Become an Ambassador Company for No Turning Back 2020 and show that your business is committed to sustainable change and on the journey towards creating an inclusive and level playing field for your black, Asian, minority ethnic employees and future employees.
BAME2020 is a long term programme committed to sustainable change. Founders Amanda Fone CEO of f1 recruitment and Adrian Walcott Co Founder of Brands with Values have been leading the movement with a focus on action not words for the last 4 years.
At  our events ' Let's be bold about the subject of Race',  brave BAME professionals talk openly about their love of our sector but their lack of belief in being able to 'develop their careers inside it'.   Recently we have had CEO's of some of the leading Marketing /PR / Activation agencies and Comms Directors of leading brands stand up in front of packed rooms of white and BAME professionals opening up about their frustrations and vulnerabilities on the  how to make change happen inside  their businesses.  They understand  why change is needed but lack a road map  to create that change.
We know that keeping BAME talent in our sector is crucial. There has been progress  and success in bringing in  great talent  at entry level. But then we watch it fall out  within 3 to 8 years.  Both the IPA and the CIPR evidence the attrition rate of BAME talent.
The BAME2020 young ambassador team are all role models and rising stars. They have each made a personal commitment to help with targeted messaging to young people about careers in our sector. Our individual Founder Advisors are leaders in their chosen specialist area of Marketing, PR and Communications. They  champion the Ambassadors and help ensure that our initiatives are taken into businesses. Our case study series 'Where are they Now' shines a light on our Ambassador's  career stories.