Back to Our Blog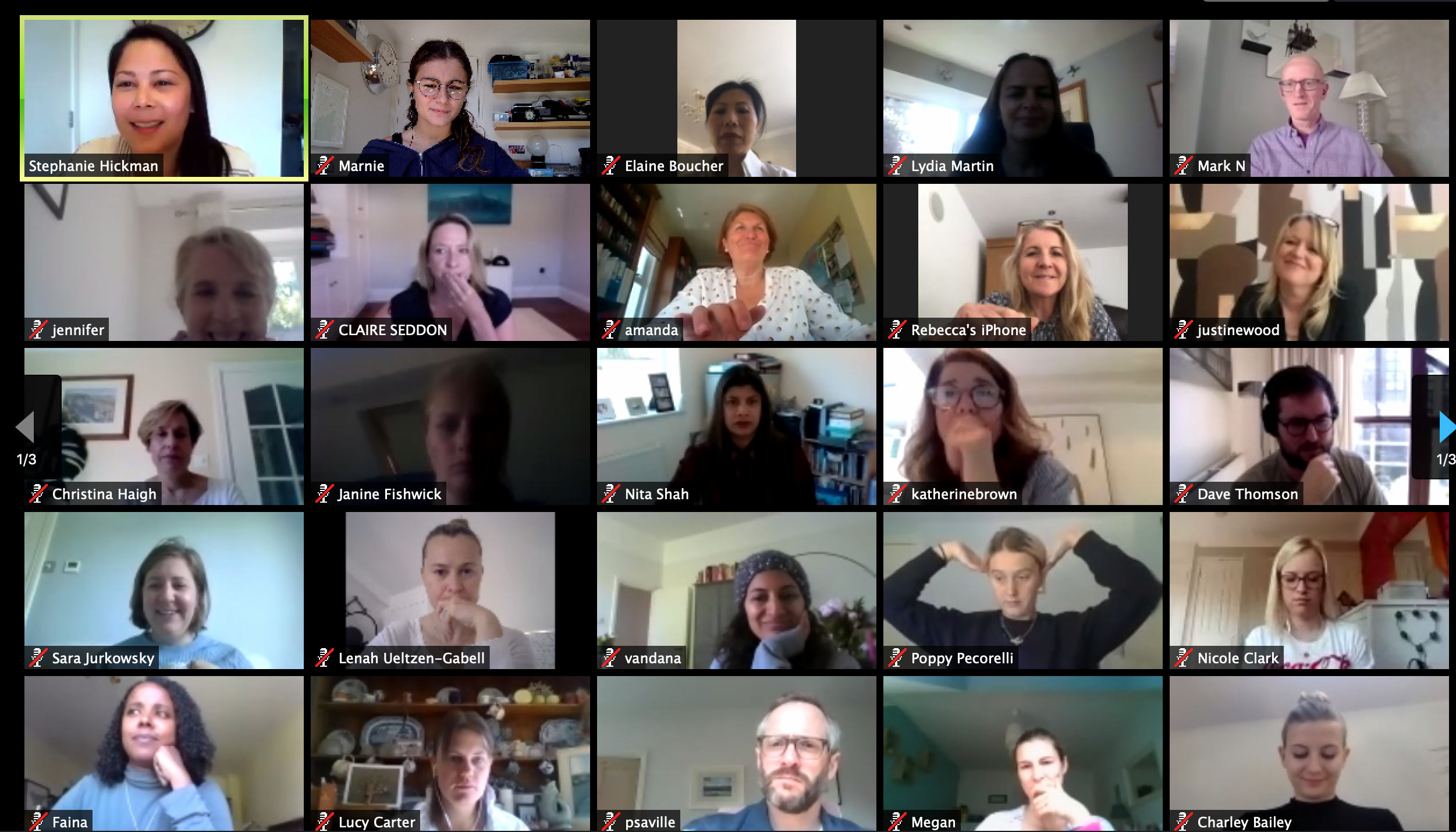 11 May 2020
We were delighted to work with Hands Up Lean In hosted by Wasserman for a meaty discussion last week about home working and the agile workplace. Thank you to all our Back2businesship 2020 returners who joined us and for your marvellous imput to the break out groups.
Says Stephanie Hickman, Wasserman:
"Today was our first virtual Hands Up Lean In Circle and I am glad to keep momentum going on important conversations even if we can't meet in person! We collaborated with Back2businessship2020 for this session to talk about the "new" agile workplace that we find ourselves in and how specific skillsets and mindset including self-discipline, positivity, communication and compassion are needed in this situation.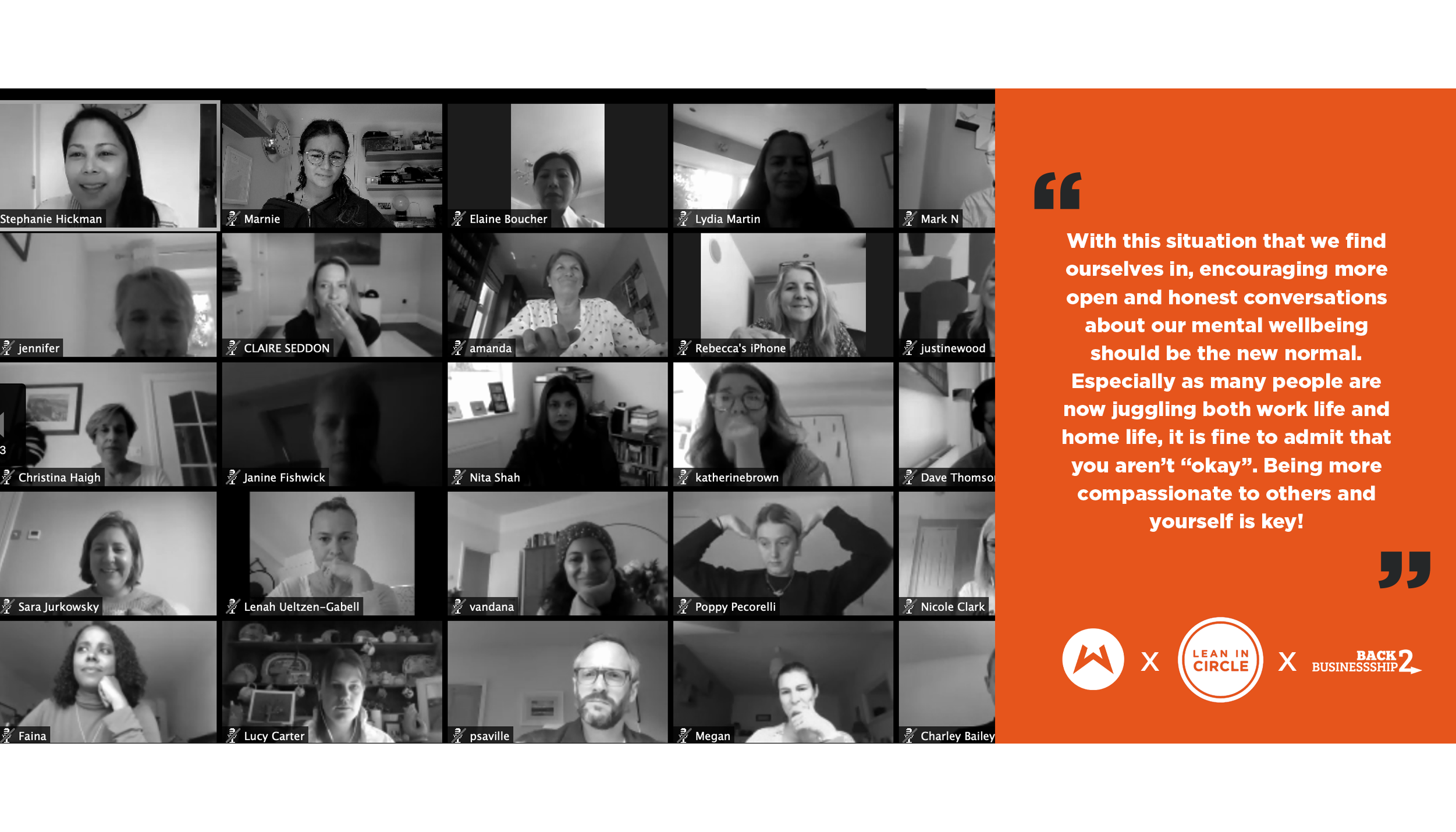 To talk about the reality of working from home during a pandemic on a human level was refreshing! We had some great take outs from the session including giving yourself permission to switch off when you need to and being kinder to yourself. Looking after your mental wellbeing is so important in this time! And finally a silver lining that can be taken from this new reality is that flexible working should no longer be viewed as a perk that has to be earned. Instead a level of trust has now already been built between employers and their employees, which should hopefully allow for people to better juggle their work/ home life in the future!".