Back to Our Blog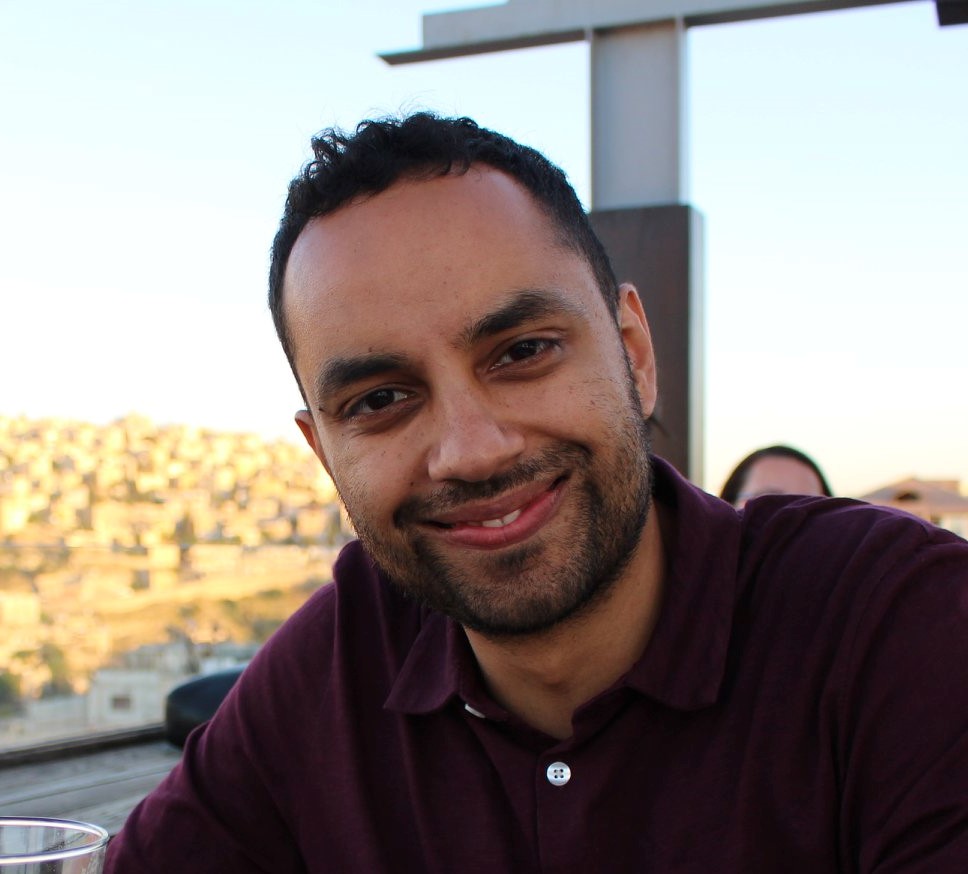 Where are they Now? We welcome Omar Mohammed to No Turning Back 2020 as an Advisor to the programme.
27 January 2021
As part of our 'Where Are They Now Series' Omar talks to us about his time in management consultancy before f1recruitment introduced him to Liverpool FC  in January 2015. Having joined LFC's Strategy team, six years on he is VP of Commercial Development. Omar expands on his career to date and shares some candid personal experiences on the need for diversity in the sports sector.
Why did you want to work in Football? How did you try to break into the sector?
I've wanted to work in football for as long as I can remember. I guess it's just a love of the game that I've had since I was a kid that's always drawn me towards it. Though building a career in football was a clear aim for me, the challenge was how to get in!
I had a master plan. I did a business degree and joined Accenture Strategy on their graduate scheme. I had bills to pay at the time, so I figured a career in consulting would give me a broad business skill set whilst earning a good wage to get me on the property ladder and pay off university debt.  Accenture was an incredible place to learn and grow my commercial skills, but once I felt I'd gained enough experience I turned my attention to making the leap into Football. It started by hounding people on Linked In to understand the Football landscape, some of whom were kind with their time. After a few months of networking, F1 Recruitment put me in touch with LFC and I've never looked back.
Making it happen took time and luck, but now I'm living out that ambition, it's an amazing feeling. I'm very lucky to do what I do.
Your first role in Football was as a Strategy Manager in LFC's Strategy Team – what did this job involve?
It involved having to pinch myself a lot in the first few months, I was so excited to just be there. I'm glad to say after 6 years I still get those "wow" moments and I try to never take them for granted.
My first role was in the club's Strategy team working on growth across the many commercial departments we have at LFC. In a nutshell, my job was to understand opportunities, solve problems and work collaboratively with various parts of the business to get us moving forward. I was lucky that the role allowed me to deploy the consulting skills I'd gained in a football context, so it was a fairly natural transition though there was still plenty to learn.
Many people that reach out to me for advice are so keen to work in football that they'll take any job going, even if it's not complementary to their skill set or appropriate for their experience. It's much more preferable to find a job that values your skills, which may take more patience but will hopefully come good in the long term.
You are now Vice President of Commercial Development – Talk us through your progress at LFC to date
I've had three roles at LFC to date. Given most of my work in the Strategy team was commercially focused, I moved into my second role working for the LFC's Commercial Director. It was more of a BAU role working within the department on the club's key partnerships deals and delivering a refresh of our partnerships strategy and operating model. A couple of years after that, I moved into my current role which is Vice President of Commercial Development under our CEO. I've now got a broader responsibility across all of our commercial functions, which is a really exciting place to be at this stage in the club's journey.
It's a big team effort and I'm playing my part alongside our talented staff. We're all on this exciting journey together and it's been a lot of fun. The time has flown by so fast!
We've discussed the challenges black, Asian, minority ethnic (BAME) people face in broader society. Can you tell us a bit more about your own personal story?
Yes, I guess I've been thinking a lot about this recently and it's been a very emotional journey. I've always put the subject of racial discrimination to the back of my mind and tried to not let it affect me. I never wanted to be "a victim", so I tried to ignore it completely.
In terms of my own story, I was born in Pakistan and came to England with my mother and father when I was about five years old. We moved around a lot at first but settled in Tooting where we stayed until I was fifteen when we moved to Croydon. The early years in particular were a struggle and even as a child you just don't forget those tough times easily. I guess we were a vulnerable family and I recall tremendous acts of kindness from the vast majority of people. But sadly I had to endure several incidents of racism, the worst of which were violent. I recall feeling distressed about being targeted in this way, but as a family we had enough to worry about and so I just had to get on with it.
Nowadays the regular police stops that followed me through my twenties have eased up, but I think that's probably to do with my stage of life and that I'm married to a white woman. But the racism I experience today is more insidious, such as walking into a restaurant where the maître d' immediately assumes I'm a Deliveroo driver, or having bookings cancelled on a home rental site after I've submitted my name for confirmation. The underlying bias whether it's conscious or unconscious is still the same. Sadly, no matter what I achieve, my brown skin and Muslim name will still lead many people to think less of me in an instant. That's today's ugly reality.
Though there are still flash points that heighten racial tension in society, I'm optimistic things are improving with time, action and education. We simply need to break down that bias or underprivileged black, Asian, minority ethnic (BAME) kids today will struggle to work themselves and their families out of poverty. We can't afford to fail them and we need to help.
How would you describe the challenge facing the business of football when it comes to racial diversity?
It's naive to think that workplaces are insulated from the societal discrimination that I've mentioned. I've honestly never felt discriminated against at work, but I've been lucky to work for forward thinking organisations like Accenture and LFC. I don't think for a second that many others aren't as lucky and that it's completely unacceptable in this day and age.
I think it's fair to say that football business in general doesn't have adequate representation amongst black, Asian, minority ethnic (BAME) staff, especially at senior levels. You only have to go to a conference or a cross-club meeting to notice the lack of diversity, which is all the more strange when you see so many black, Asian, minority ethnic (BAME) players on the pitch.
I think football has recognised there's an issue, the question is how to go about addressing it and executing real change right now. It's certainly not an easy to thing to fix but I'm encouraged by the momentum that's building. There's no turning back.
How have the events of the summer of 2020 changed your perspective as a senior black, Asian, minority ethnic (BAME) person at LFC?
Personally, I think the events of the summer have woken me up. I'd always told myself that hard work and talent is all that mattered and that I'm living in a relative meritocracy where race and class are irrelevant. But I recognise now that I've had my head in the sand for many years, mainly because I wasn't courageous enough to tackle the issue. Frankly I've been part of the problem, just ignoring the way things are and not doing my bit to bring positive change. I feel embarrassed about that but I'm determined to make up for lost time.
More broadly, perhaps the most striking impact since the summer is a change amongst white people, who have welcomed and championed the conversation on race. I think that acceptance from white people has created an environment where black, Asian, minority ethnic (BAME) people feel more comfortable about opening up to their largely white colleagues. Talking about race wouldn't have been received half as well had I tried it a couple of years ago.
In that sense, though the events of the summer were traumatic at least they've forged valuable headway by opening minds and conversations both inside and outside of the workplace. It's our responsibility to carry that forward to action.
How have LFC supported you during this period and what's been the reaction from the club and colleagues?
My colleagues have been amazing during this period and I'm really proud of the club's work to date in the black, Asian, minority ethnic (BAME) space. It started with a conversation with by boss who asked me how I felt about the events of the summer during a general catch up. That opened the floodgates and I started to educate myself in the space, with the support of several people at the club.
Early on I was invited to an ongoing session within the club's diversity and inclusion steering group. This group of colleagues had been working on the black, Asian, minority ethnic (BAME) challenge long before I had the courage to speak up and I felt humbled to join them.
Probably my biggest moment was sharing my experiences as a black, Asian, minority ethnic (BAME) person with the club's senior leadership team. It was on a Zoom call with about 20 colleagues and as I walked through some of experiences I couldn't help but shed tears. It felt like I was dropping years of emotional baggage that I'd bottled up. Shedding tears in front of my colleagues isn't an everyday thing and it's not something to make a habit of! But the reaction was amazing, I lost count of the phone calls and messages of support that I got from my colleagues from across the business. People wanted to learn more, help and shared a passion to make things better. I'll never forget that show of support, they're a lovely bunch.
But I'm most proud of the action the Club's taken since then. We've got further plans but in a short space of time we've already delivered on some real initiatives that will make a difference, such as changes to our end to end hiring process, setting up a staff black, Asian, minority ethnic (BAME) network and delivering hard hitting unconscious bias training. We're also working on some black, Asian, minority ethnic (BAME) mentoring projects within the local community, which should be up and running soon and will focus on addressing the social mobility challenge that I mentioned before. There's a long way to go but it's a good start and we're getting things done. People want real change and we have to deliver.
What advice would you give people from black, Asian, ethnic minority backgrounds that want to work in football?
Football is ready for you and it recognises the need for diversity. The reality is that many clubs will be demanding representative candidate lists, and as a result I think that black, Asian, minority ethnic (BAME) talent will be more sought after than ever before.
But football will always be incredibly competitive so candidates will need to stand out on their merit. Focus on the basics, which is getting a good education, applying for relevant work experience, hustling to build your network, monitoring  jobs and building relevant skill sets. Keep trying, stay patient and with a bit of luck you'll get your breakthrough moment.
Though the world isn't perfect, it's getting better and so I don't see any reason why someone reading this can't become the next black, Asian, minority ethnic (BAME) person to start a job in football and be a catalyst for further change.
Who have been your greatest mentors?
I've been lucky to have a few great mentors that have looked after me throughout my career and there are people at LFC that I regularly turn to. But the truth is there's something to learn from everybody and I try to learn from people I work with on a day to day basis regardless of their title. People probably don't realise it or notice it, but I'm always sitting there soaking it up and thinking, "Damn that was impressive! I'll try that next time!".
If I had to name names, I would pick my parents hands down. People talk about pressure; How about coming to England with little grasp of the language, no job, no money, no qualifications and a baby to take care of? That's pressure! They look unassuming to most but it's hard to wrap my head around what they've achieved and it makes all of what I've achieved seem so inconsequential. They give me a lot of perspective and keep me grounded. What better example could I have?
What do you put your success so far down to?
In terms of my career to date, I still feel like I'm just getting started and I've got lots to learn. I think working hard, taking pride in what you do and being a supportive colleague are good principals. But for what it's worth, I think the key to being successful at work is to enjoy what you do. That's when you can really get the best out of yourself and it should lead to success in the long run. Plus, life's too short to do a job you don't enjoy!
More broadly, I guess it comes down to what people think of as successful. As a young man I was focused on money, but when I got financially secure I knew there was far more to life. Success for me nowadays is much more complicated. It's about being happy and striking the right harmony between work, family, friends and my duty as a good citizen. It's a moving feast, but I'll keep working on it day by day.
#sportsdiversity #noturningback2020 #inclusivehiring #inclusiveleadership #diversity #inclusion