Back to Our Blog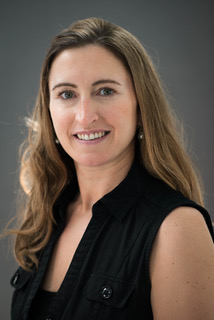 Where Are They Now? We Meet Rachel Henley – Vice President, Sponsorship Strategy at Barclays
28 September 2020
We first met Rachel back in 2001 when she graduated from Newcastle University with a degree in Spanish & French. We helped  her find her first role at Benchmark Sport and then at Fasttrack in their Sailing team. From there her career soared when she joined the NBA for 7 years and she has now been at  Barclays for over 5 years.  Rachel shares some of her career tips for getting on in the industry.
I started in the sports marketing industry in 2001 as an AE at Benchmark Sport. 19 years later I am a VP and look after sponsorship within the UK arm of Barclays, strategically embedding and leveraging our sponsorships within this part of the business.  I am mainly focussed on our football sponsorships (Premier League and Barclays FA Women's Super League) and work with the brand, customer segment and product teams to ensure we are making the most of our sponsorships . I chose sports marketing as a career because the  opportunity to drive business through people's passion points really appealed to me.  It's energetic, innovative and fast-changing, especially as tech and data improve. I have had to travel and live abroad with my various roles including nearly 4  years in New York during my 7 year tenure at the NBA.
Working in this sector means I collaborate with  people who are also passionate about their roles.  I love that we have the opportunity to create a connection with customers that is over and above the transactional relationship people would expect to have with a bank.
There are a number of things that I put the successes in my career down to;
Focussing on my network – it is so important to initiate and maintain relationships with people throughout your career.  You'd be surprised where people pop up over the years and how people you have made a good (or bad!) impression on will remember you.
Being open to roles, even if they aren't perfect – It's about thinking of your career as a whole and going for roles that will help you build up the skills, experience and knowledge to go for that perfect role when it does come around.  Consider sideways steps…
Being uncomfortable – You need to recognise when you feel a little too comfortable and unchallenged in a role – for me, it's a sign that the company and I have had the best of each other it's time to move on.  And if you are going for role that you think you can do with your eyes closed, it is probably not the right role either.  Stretching yourself will give you the best opportunity to learn and be successful.
My top 3 top tips for getting on in sports sponsorship and marketing are simple
Understand the industry – do all you can to get under the skin of the industry before you start interviewing.  Sign up for industry newsletters, have an opinion on the latest sports sponsorship campaigns – if you can throw this knowledge into interviews, it will prove to the hiring manager that you are serious about the business.
Avoid focussing too much on your passion for sport in interviews – sport is a business, the hiring manager doesn't need someone who is going to be distracted by something that is a passion.  By all means express an interest, but know they will want to employ someone who understands how sport can help deliver against business objectives.
Be a nice person – when there are lots of people with the same qualifications all going for the same job, the one who gets it will be someone that the hiring manager can imagine themselves working next to/ zooming with for 40 hours + a week.