Back to Our Blog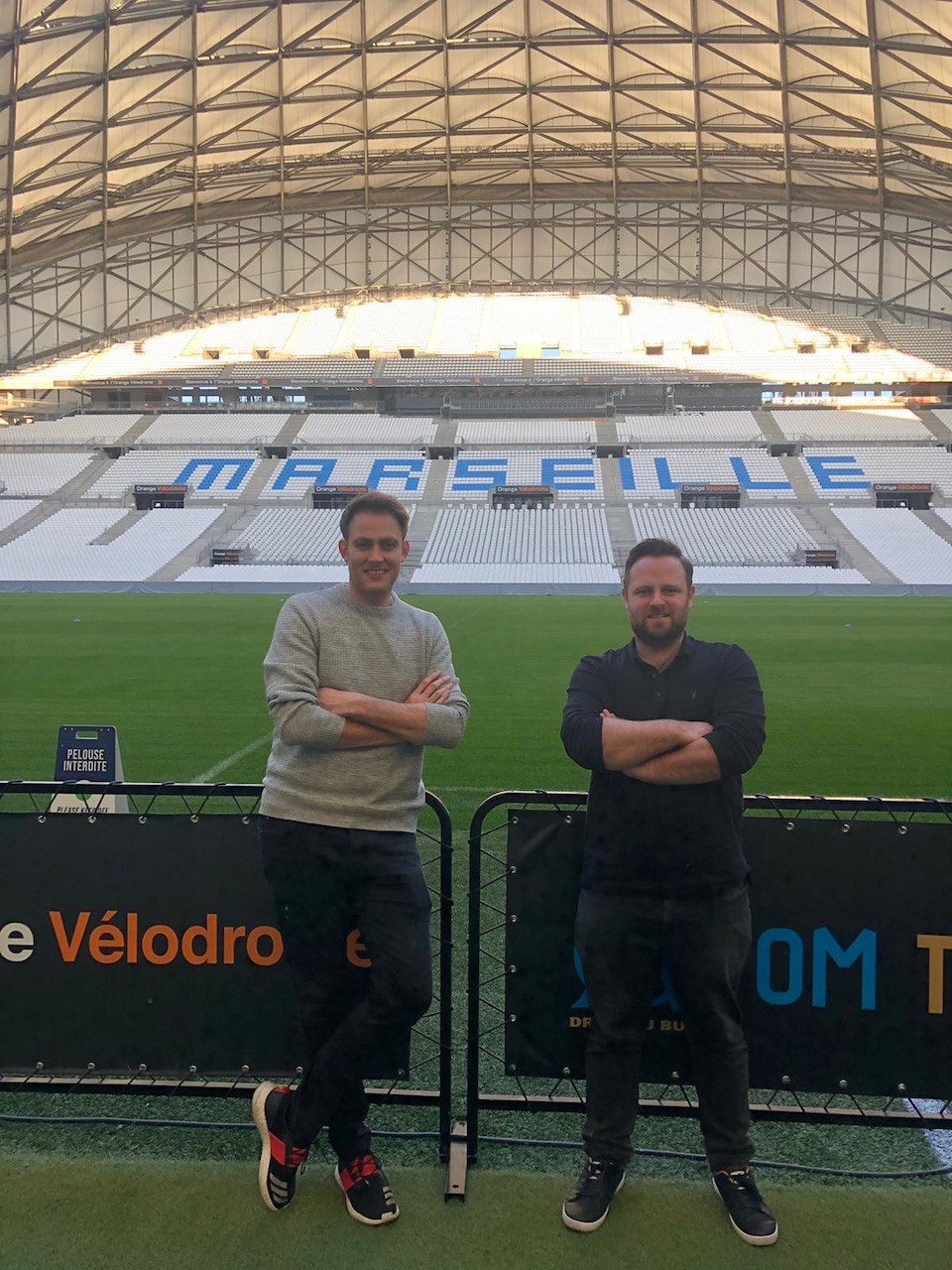 Where Are They Now? We Meet George Woffenden Co-founder Blueprint Sports
17 August 2020
George Woffenden has found all his roles through f1 Recruitment and is now Co-founder of his own business Blueprint Sports with Rob Hughes another f1 alumni – lets hear from George about his career journey over the last 13 years from when he was a  teenager cutting his teeth in the sector to business owner.
Until 2018, the proudest moments in my career would have involved working with fantastic agency teams on amazing campaigns with leading talent, but launching my own agency along with my business partner Rob Hughes, has surpassed it all. Establishing the agency, and enabling it to grow and flourish, even through the most difficult of times, is an achievement I'm incredibly proud of.
Back in the day when I was an enthusiastic late teenager after I decided to leave university early to seek a career in Sport, I got in touch with f1 and it was very quickly apparent that sponsorship, PR and marketing suited my interests and personality. Straight after university they found me work experience at Ketchum (where I first met Rob), Fast Track and Benchmark Sport. My first permanent job was with Arena International working with E.ON's sponsorship of the FA Cup and the Barclays Premier League – a fantastic first job for a football fan. The team I worked with there was sensational and laid the foundations for my career. Since then f1 has found me every career move.
I moved to Synergy (Engine Sport) to broaden my experience and worked on projects such as the RBS 6 Nations and Betfair's partnerships with Manchester United and FC Barcelona, and then on to Weber Shandwick where I pursued my passion to work on the London Olympics and with great clients, including The Jockey Club and PUMA. We also launched Sainsbury's partnership with the 2012 Paralympics. Then f1 introduced me to Dan French at Clifford French and I worked with him and James for three years. I was an Account Director in a very broad role, which appealed to me because it brings together everything I'd done in my career to that point. At the time, Clifford French (now 160/90 and part of the Endeavour Group) worked  across all marketing disciplines, including communications, social media, sponsorship and PR, to produce market leading campaigns for clients like EA SPORTS, Brother, and IBML brands Slazenger and Dunlop.
From here I made my jump through f1 into the commercial side of sports marketing with a role at Romelle Swire matching sportsmen and women with brand partners. And it was my 3 years here that fuelled my determination to start my own business. The Co-founder of Blueprint Sports is Rob Hughes who I met on my first day of work experience at Ketchum all those years ago. Since then f1 found Rob a role at H+K Sport on the adidas account and he then moved in-house to work with adidas out in Germany and worked his way up to Global Head of PR & Social Media across all categories. In 2018 we set up Blueprint together – https://www.blueprintsportsandentertainment.co.uk/. We are an integrated Marketing & Management company offering clients (brands and talent) services across Sport & Entertainment.
The emphasis of our industry has changed in one way, but not in another in my eyes. This industry is always about communicating to consumers via media platforms. It's important as new platforms are launched that we understand them as quickly as possible: to embrace new media. It's that which has changed considerably, the media landscape. We all get to grips with what comes next (for example twitter launched during my career, which is funny to think now) and how content and comms needs to be tailored for the audience and channel. This is why we recently launched Blueprint Studios – a specialist in-house branded content team.
My top tip for getting the best start in sport is: work hard, learn fast and don't make the same mistake twice.