Back to Our Blog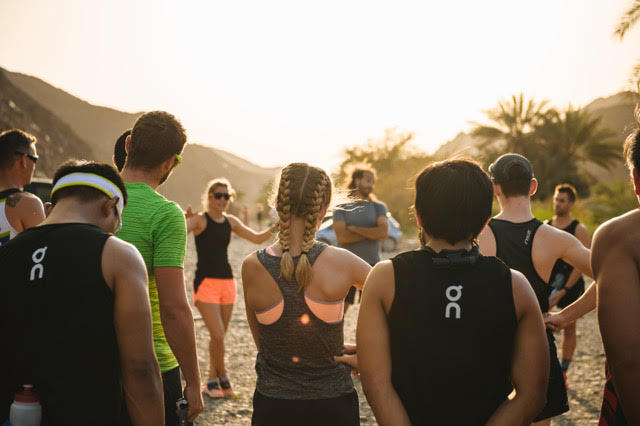 Where Are They Now? We Catch Up With Fleur Castle, Managing Director Factor 31
15 June 2020
We first met Fleur 10 years ago and have watched her develop her career at IMG in London and the Middle East and then set up her own sports events business in Dubai.  One of a growing number of women flexing their entrepreneurial muscles in the sports marketing sector. Here Fleur talks about her journey. 
My background is numbers (don't x out just yet!). I studied Maths at university and went into a short stint in Banking on graduation. In 2008, I decided to give up the rat race and follow my passion…which was very definitely sport. I researched the biggest names in the industry, and a couple of months later, I arrived at IMG (now Endeavour).
In my 4+ years of working at IMG in London, I had the pleasure of cutting my teeth on some of the world's most iconic sporting events – from Wimbledon to the London 2012 Olympic Games – and with some of the world's most exciting brands. I was surrounded by like-minded, innovative people and I loved every second!
By 2012, I was itching for a new adventure – so when the opportunity arose to move to the UAE to head up IMG Middle East's event marketing team, I jumped at it. The development of the UAE, and wider Middle East, into a true hub for global sports has been an incredibly exciting journey to be a part of.
In 2016, I left IMG but stayed in the Middle East to set up Factor 31. F31 is everything you want from a small agency – passionate, talented, results-driven and team-oriented. But we're also everything you wouldn't expect from a small agency. We think BIG. We deliver world-class events and marketing campaigns, for world-class brands. We believe in the power of sport and entertainment, and we use it to make brands grow. Simple.
And that's where you find me today. Leading a passionate team who are delivering ground-breaking work for a fantastic roster of clients – On Running, the fastest growing sports brand in the world; Ventum, the world's fastest triathlon bike; the ITU's World Triathlon Series; Taste events across Saudi Arabia; the documentary 'Beyond the Raging Sea' (which, between us, is tipped for an Oscars run); to name but a few. I'm incredibly proud of what we've built together – and I know that the best is yet to come!
What I had planned to be a '1 year' experience in the Middle East, has somehow developed into a 10-year adventure, and it's just the beginning!
https://www.factorthirtyone.com