Back to Our Blog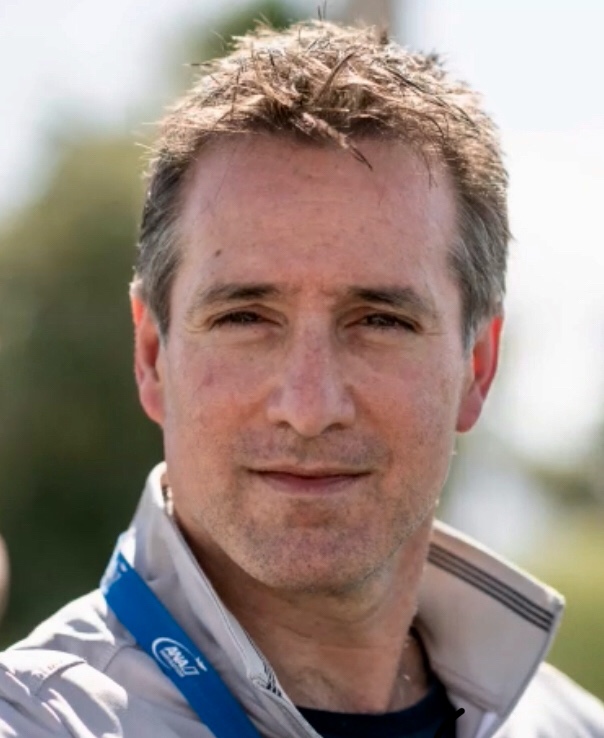 Where are they Now? we are delighted to welcome sports industry expert Andy Sutherden to the Advisory Team at NoTurningBack2020.
22 February 2021
Where are they Now? we are delighted to welcome sports industry expert Andy Sutherden to the Advisory Team at NoTurningBack2020. Andy has been a good friend and supporter to NTB2020  from the early stages of our campaign. Here he talks about his rookie days learning the trade of sports sponsorship; his passion for the sports sector and  his commitment to EDI. Andy has already turned words into action with his work in under-represented communities to help   level the playing field for careers in sports marketing
How did you first learn about our work at NoTurningBack2020?
I had been concerned for a while about the relative lack of diversity in the marketing industry, especially the sports marketing industry. I'd known Amanda for many years, and I remember in 2016 when she told me about her ambitions with Adrian for a new social enterprise called BAME 20/20. Its mission was to get 20% of the leaders in marketing, media and communications coming from a BAME background and I became an immediate evangelist. It has been a real education to see the work of BAME 20/20 evolve and now champion its cause under the heading 'No Turning Back'.
Tell us about your career to date?
I learnt my craft in one of the industry's founding sports marketing agencies, MH&P, and two prominent PR consultancies. Then, in my mid-30's, I joined WPP, working over a 16-year period at one of their main comms agencies, H+K Strategies and became the agency's first Global Head of Sports Marketing & Sponsorship. I was proud to have built and led a high-performance team that was named Sports Agency of the Year 2013. In 2019 I was headhunted by Creative Artists Agency (CAA) to become their first International Head of Brand Consulting and most recently, returned to business school to train as a Non-Executive Director. Today, I have my own consulting business, advising Board level executives on reputation management, brand building and partnership strategy, as well as volunteer for D&I focussed social enterprise NGOs.
I have featured in 'PRWeek's Global Power Book' in recent years and in 2018, was named as one of the UK's Top 5 sports communication professionals. As a key opinion former, I am also asked to participate in conferences, judge awards and contribute to news programming in international and national broadcast media, national print, online, trade magazines and journals.
Why did you decide on a career in Sports Marketing? What do you love most about it and how did you break into the sector?
For as long as I can remember, I've had an unusual obsession with the business of sport and the industry's ability to influence purchase behaviour, public opinion and moreover, human beliefs & values. Sport has touched me in all such ways. As a marketing & business studies student, who got a break working in consumer PR and sponsorship within two weeks of graduation, it remains a privilege to think I have managed to carve a whole career by mobilising people around common passion to help business – and society – 'grow': Carling sold more beer because of its celebrated association with football in the 1990's; Gillette won new fans in the 'noughties' by making David Beckham its first 'global face'; and London felt like the capital of the world by not only winning the right to host the 2012 Olympic & Paralympic Games, but giving flight to some of the industry's most celebrated marketing campaigns, such as P&G's Thank You Mum. Over three decades, I've been privileged to be involved in all of these examples and even now, I can honestly say I have a career without feeling as though I've worked one single day.
What more do you think needs to be done to level the playing field for people from black, Asian, minority ethnic backgrounds in the Sports Marketing sector?
Instil belief. Instil anxiety.
Instil belief amongst those from black, Asian, minority ethnic backgrounds that they can succeed in our industry. Instil anxiety within our industry that success will only come if those from black, Asian, minority ethnic backgrounds are given more opportunity. Certainly, more needs to be done at entry level because if we're not careful, we'll be debating the same thing in 20 years' time.
What projects in diversity and inclusion are you currently working on? What success have these projects had so far and why?
I have always championed the idea of a more diverse approach to candidate search. Fish in different pools; find unusual talent; mandate a more diverse shortlist. This dangerously assumes candidates are more willing to put themselves forward in the first place. So I've recently started a journey with the Careers and Enterprise Company, working with county education authorities to raise the aspirations of school and college leavers, and better link curriculum subjects (beyond just PE) to career pathways in sports marketing. For example: maths and sports data & analytics; economics and sports funding; psychology and sports participation; biology and sports science; geography and sports tourism; and so on.
What are your personal ambitions for change in the demographic and societal make up of professionals in the sports marketing sector?
That our industry is as diverse as the audiences to whom we market. After all, if the role of marketing is to be the audience expert, how can we possibly boast expertise if such knowledge is assumed or at best, acquired?  Our industry needs to be a more accurate mirror of society and right now, it's not.
Who have been your most notable mentors during your career?
What I can say now, is that before career mentors, I had two 'early years' mentors who were hugely influential on the years that followed:
My mother, a proud Greek Cypriot who taught me to embrace all forms of diversity whilst being resilient in the face of those who don't; and Chris Borrett, my first football club manager who taught me everything I know today about teamship, loyalty and being an effective leader.
At work, I would talk about two people: Julia Thorn and John Amechi.
Julia was an indomitable CEO at one of my first agencies whose own force of character left indelible marks on all staff: unbounding optimism; a tenacity to win; and that creative people are curious people.
John, whose ability to educate, inform and turn unconscious bias into a daily epiphany, is matched only by his mesmeric style of delivery. He remains the best presenter I've ever seen.
What is your one piece of advice to young people looking at a career in Sports Marketing?
Trust the fact modern day sports marketing has a such a level of sophistication, there is a career pathway for every skill and every background. An employer will assume you love sport, so they'll be far more interested in learning about you and your skill in order to assess potential. The challenge is to identify your skill, nurture it, choose a pathway, and then rehearse an answer to the all-important question: "why me?"