Back to Our Blog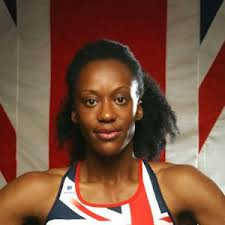 Where are they now? Abi Oyepitan, ex Olympic athlete, personal trainer, CSR Co-ordinator, Carphone Warehouse
13 February 2014
I officially retired from competitive athletics last year. Until then I was a sprinter specialising in 100m and 200m. I got in touch with f1 after being persuaded to attend a careers day by a friend and picking up a card there. After interviewing me f1 offered to introduce me to some companies – it has an Olympian Programme which helps ex-Olympians and other athletes into work placements in order to make the bridge from competitive sport to a career in marcomms. I wanted to work in CSR but to combine this with working as a personal trainer. I love sport and I have to be active. f1 introduced me to Carphone Warehouse and I did work experience in the summer before starting there two days a week from November.
I love my work at Carphone Warehouse – there's so much to do from projects like 'tablets 4 schools' to Carphone Warehouse's Race to the Stones, working with our charity partner Get Connected, as well as other employee engagement and green initiatives. It's mentally very stimulating – very different from working at the gym. Going from being a full time athlete to being full time in an office might have been difficult. Combining the two is perfect.
The CSR department at Carphone is just the two of us, me and Kesah Trowell. Our role ranges from helping implement green legislation, employee engagement to fitness initiatives and charity and community programmes. For example we have got 300 people signed up already for the 100km Race of Stones in July. I'm a sprinter so this is going to be a challenge for me too! Getting energised at work is definitely a trend.
Moving from the up and down world of competitive sport to the world of business has been helped by Carphone being such a good environment to work in. I love switching on a different part of the brain. The most transferable skill I brought with me has been the ability not to be daunted by anything. I enjoy being challenged and if I can't do something I enjoy getting to grips with it. That comes from being an athlete.
My top tip is: don't think you have to take the traditional route of working in an office nine-to-five. For me it's all about diversity and being open to all the opportunities.