Back to Our Blog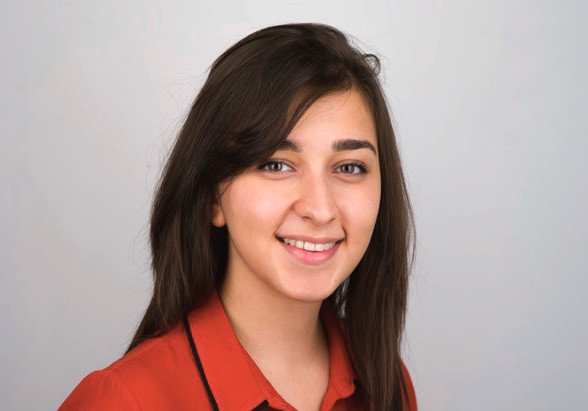 Welcome to Yasmina Memarian, Senior Global Editorial Planner, Social Media @ LEGO and now Ambassador to NoTurningBack2020
16 August 2021
Welcome to Yasmina Memarian, Senior Global Editorial Planner, Social Media @ LEGO and now Ambassador to NoTurningBack2020.
Here she tells us how she found marketing a means of expressing her creativity, the difference it made finding a mentor @Monica Chadha, how working for @LEGO has inspired her to get involved in shaping future generations and what she is personally doing to to be able to bring more people from a diverse background into the industry and up the ladder and to help create a more diverse and inclusive Marketing and Comms sector.
Tell us a bit about your career to date, your experience and your key skills.  Why you decided on a career in Marketing / Communications and the amazing origin story on how you broke into the sector.   Growing up I really enjoyed being creative and my passion for this sector began during my time at Queen Mary University of London where I took various marketing modules but also completed a number of marketing and advertising placements. These were mostly in the area of social media, including work experience at AMV BBDO. During University I also had a fantastic mentor, Monica Chadha, who is now a good friend of mine. She helped me identify the skills I needed in order to succeed within this sector. She still continues to inspire me to this day and thanks to her, she has helped me build my self-confidence as a young professional. After completing my undergraduate degree, I got to experience various marketing and social roles at companies including Informa (FTSE 100) and an award-winning agency, Raw London. After my tenure there, I landed my current dream job at the LEGO Group in the global social team, as a Senior Editorial Planner.
Lego is such an inspiring brand for those we will be talking to so what do you most love about your work?  There's so much to love about working for a brand like the LEGO group, but if I had to pick the top three things, I would say, firstly, I enjoy being able to work for a company that lives by its brand values and mission to help inspire and develop the builders of tomorrow. It's great to be part of something bigger knowing that we are impacting generations to come. Second, it would have to be that creativity and fun is at the heart of everything we do, which makes the work really exciting and lastly, the family culture creates a nurturing space to thrive and grow.
Can you give an example of a project you are currently working on and your role in it? I'm currently transitioning into a new role to lead Global Editorial for LEGO Social Media channels, working across the LEGO Ecosystem and teams to strategically plan social content for all our social channels, so lots of exciting projects to work on.
What more do you think needs to be done to level the playing field for people from more diverse backgrounds in the Marketing & Communications? Diversity in the workplace should reflect the general makeup of the society around us which is a variety of different types of people, with different backgrounds and experiences. I believe there's still a lot to do when it comes to levelling the playing field for more diverse backgrounds in all industries. To highlight a few, we need to ensure that people from BAME communities are represented at all levels of the business. This starts from hiring from a diverse talent pool, including hiring more diversity in boards all the way through to making sponsoring and mentoring opportunities accessible for people with diverse backgrounds.
What projects in diversity and inclusion are you currently working on? What success have these projects had so far and why?  I'm currently part of the Social Capital Network, which is a network to help connect brilliant individuals from underrepresented or overlooked ethnic and socioeconomic backgrounds with individuals across their extensive networks. This initiative explores and demonstrates the true power of tapping into diverse networks. I've also previously been part of conversations and contributed to the work presented at the World Economic Forum within the female equality lounge, to bring visibility to gender inequalities that still exist in various sectors including marketing and communications, helping activate solutions for change.
Repeat what are your personal ambitions in the sector? My personal ambition within this sector, is to be able to bring more people from the diverse background up the ladder and to help create a more diverse and inclusive Marketing and Comms sector.
What is your one piece of advice to young people looking at a career in Marketing or PR? Never stop learning, for when we stop learning we stop growing.