Back to Our Blog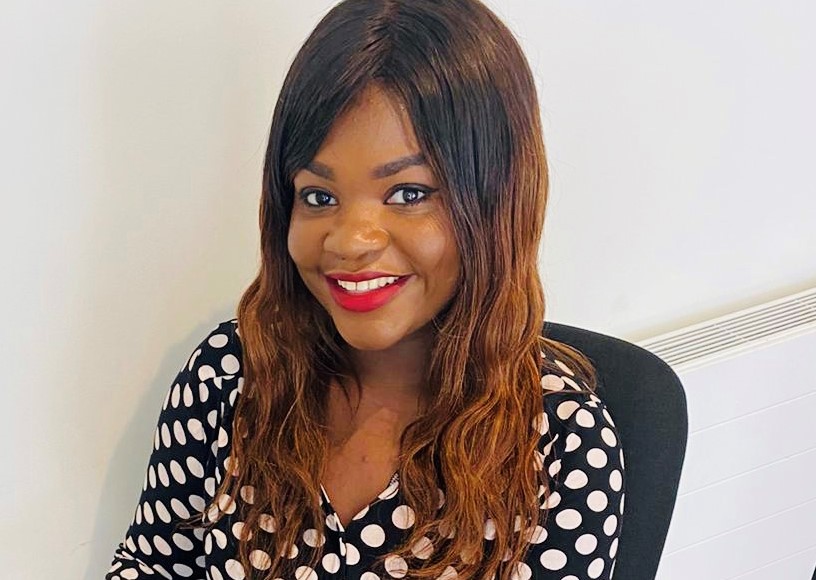 We are Delighted to Welcome Ruby Oluwafemi, Resourcing Advisor – Which? as a New Ambassador to No Turning Back 2020
30 June 2021
A warm welcome to Ruby Oluwafemi who joins the NoTurningBack2020 Campaign as an Ambassador.
Ruby is currently the lead recruiter for Marketing, Communications, Content and Advocacy roles at Which.  She has been in recruitment for 4 years following her undergraduate degree in LLB Law.
Here she talks about what she loves about her work, what more needs to be done to level the playing field for people from more diverse backgrounds in the sector and her one piece of advice to young people looking at a career in Marketing/PR.
Tell us a bit about your career to date, your experience and your key skills. Why did you decide on a career in Marketing / Communications. How did you break into the sector. 
After I finished my undergraduate degree in LLB Law I underwent a couple of internships in law firms and eventually transitioned into the recruitment field. I've now been working as an in-house resourcing professional for 4 years and I'm currently the lead recruiter for Marketing, Communications, Content and Advocacy roles at Which?.
What do you most love about your work? Can you give an example of some of the projects you are currently working on?
I love my daily interactions with different people both internally and externally (e.g. hiring managers, candidates and agencies) and I'm truly passionate about what I do and helping recruit great talent within Which?.
It's also enjoyable playing a key role in helping people find the perfect role for them and delivering the amazing news that we're offering them the job!
Another one of my personal passions is Diversity and Inclusion and I enjoy that this is a key focus within my role and at Which?. I've been involved in delivering a range of activities to help Which? become a Disability Confident Committed employer, ensuring our processes are inclusive for everyone including people from a diverse range of backgrounds, working with D&I dedicated specialists such as Vercida, Stonewall and Global Diversity Practice.
What more do you think needs to be done to level the playing field for people from more diverse backgrounds in the Marketing & Communications
I think it's important to focus on creating more opportunities that allow early talent in the Marketing and Communications sector, from diverse backgrounds, to develop their capabilities e.g. work experience, internships etc. I believe a lot of the work needs to be carried out early on in a person's career, because it sets them up for a better and more fulfilling career journey in the long run.
On the flip side, there's a lot of work that needs to be done internally within organisations to educate everyone (from hiring managers, HR teams, to general line managers) on the importance of Diversity and Inclusion. It is not just a buzzword, it is a process of ensuring everyone has a fair shot of being hired, promoted and recognised within the workplace. And it is also recognising that people from diverse backgrounds are likely to be disadvantaged by systemic racism in the workplace and therefore it's the organisation's responsibility to do its part to help dismantle this.
What projects in diversity and inclusion are you currently working on? What success have these projects had so far and why?
The most recent project I've been involved in is helping Which? Become a Disability Confident Committed organisation. Essentially, we're looking to challenge attitudes around Disability and help improve how we recruit, retain and develop our disabled employees. As part of this initiative we've:
Partnered with Vercida to advertise all of our roles in an accessible way for prospective disabled applicants.
Regularly advertise our roles on diverse channels such as Vercida, Proud Employers and DisabilityJobsite
Highlighting our commitment to 'equal opportunity' in all of our adverts
Introducing alternative methods to apply to us e.g. our paper based application form
Anticipating and providing reasonable adjustments when required
I'm currently focusing on delivering activities that create more inclusion for those from an ethnically diverse background, such as incorporating Blind Cvs at shortlisting stage, looking at creative ways to celebrate cultural dates and partnering with organisations to continue the fight for race equality within the workplace.
What are your personal ambitions in the sector.
I would like to see more people from an ethnically diverse background entering into the sector and for more of these individuals to be provided with the tools, support and mentorship needed to help them progress and reach more senior positions within the industry.
My biggest dream is for everyone to feel like they can bring their whole selves to work, regardless of their ethnicity, gender etc. It is time for all organisations to focus on creating an inclusive workplace for everyone.
What is your one piece of advice to young people looking at a career in Marketing or PR
Be bold, be brave. Marketing and Communications are two great creative fields to enter into and we're always looking for amazing, creative and talented people like you. If you're interested in a job – go for it, submit an application or look to talk with the team to find out more information. Always write a cover letter as it gives us a better insight into your passion and interest in the role, and also importantly why you would like to work for the company.
If you don't get the job you initially applied for, try to stay in touch with the team to learn more about future opportunities.