Back to Our Blog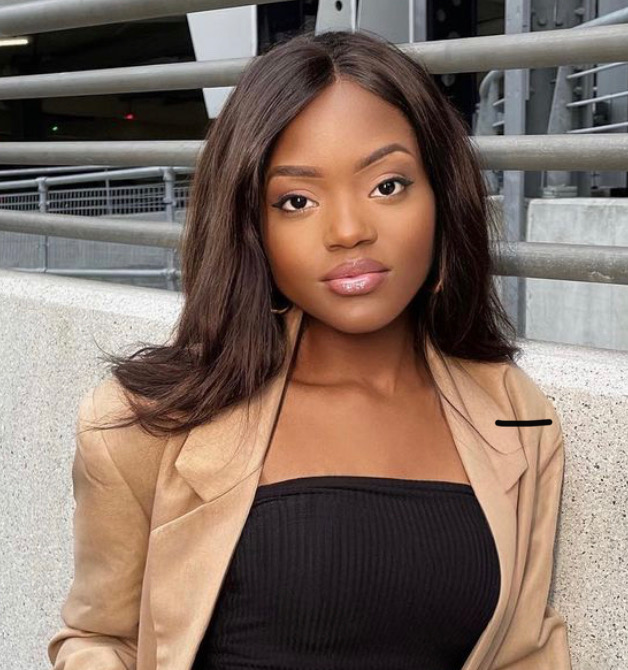 We are delighted to welcome Kupa Matondo, Marketing Consultant, to NoTurningBack2020 as a new Ambassador
19 August 2021
We're delighted to welcome Kupa Matondo to NoTurningBack2020 as a new Ambassador. Kupa has been working in the industry for six years now and she has developed campaigns and implemented marketing strategies for a variety of micro and macro influencers. Well versed in social media, brand and client relationship management, she has created content for a range ofclients the TV, fashion, entertainment andmedia industry.
Here, the University of Surrey graduate ( Business Management) talks about her passion for connecting people and brands online, the role that mentors have played in her somewhat 'non- traditional' career path, and trendsetting in the growing celebrity – and brand marketing space.
Tell us a bit about your career to date, your experience, and your key skills.  Why did you decide on a career in Marketing / Communications?  How did you break into the sector?
I'm a social media manager with 6+ years of experience creating, implementing, and operating social media strategies for medium-large companies. I have a thorough understanding of matrix management, brand management, client relationship management, and content creation- including talent acquisition and direct management of visual campaigns. My journey began from the time I worked with celebrity/influencer clients – dressing them to red carpet events, press events, and appearance events, etc. I realised that not only was adding to people's confidence but also making sure that capturing it for others (fans and followers) to see was also important. With that, my journey began, and I have never looked back since.
What do you most love about your work?  Can you give an example of a project you are currently working on and your role in it?
I can name several things I love about my work, however, meeting new people and inspiring young people through marketing and communications must be top of my list. Furthermore, my ability to interpret today's top trends in conjunction with my client's varied styles and demands has seen my talents being recognised by many. This includes my work being featured in BBC News, Forbes magazine, Daily mail Glamor magazine to name a few. I provide expert advice to both men and women across the globe, mainly focusing on trending events clients attend. This also includes music videos, TV, and editorial. My ability to recognise the latest trends has launched my career by sharing innovative and inspirational looks online. My reputation has led me to work with some of the best dressed and stylish men and women across the globe.
What more do you think needs to be done to level the playing field for people from more diverse backgrounds in Marketing & Communications?
More opportunities and more mentorship within the industry as I believe having a mentor can change the direction of one's life for the better. This also means for people who come from diverse backgrounds, can learn new things mentors have experienced from a different point of view/perspective. Also sometimes people just need that extra guidance which I believe always helps.
What projects in diversity and inclusion are you currently working on? What success have these projects had so far and why?
Currently, I'm looking forward to being involved in new projects as they are always locating me (which is always good). Until then, I plan for potential projects that can be proposed to companies.
What are your ambitions in the sector?
I have plenty, however, I will shorten it to helping medium to large companies with their social channels and brand management. All to result in increased awareness and increased customer engagement. For both individuals as well as large companies.
What is your one piece of advice to young people looking at a career in Marketing or PR?
Never play it safe, by this I mean to be as creative as you want to be and think outside the box. Having said this, also never be afraid to ask, asking can and will open doors for you.