Back to Our Blog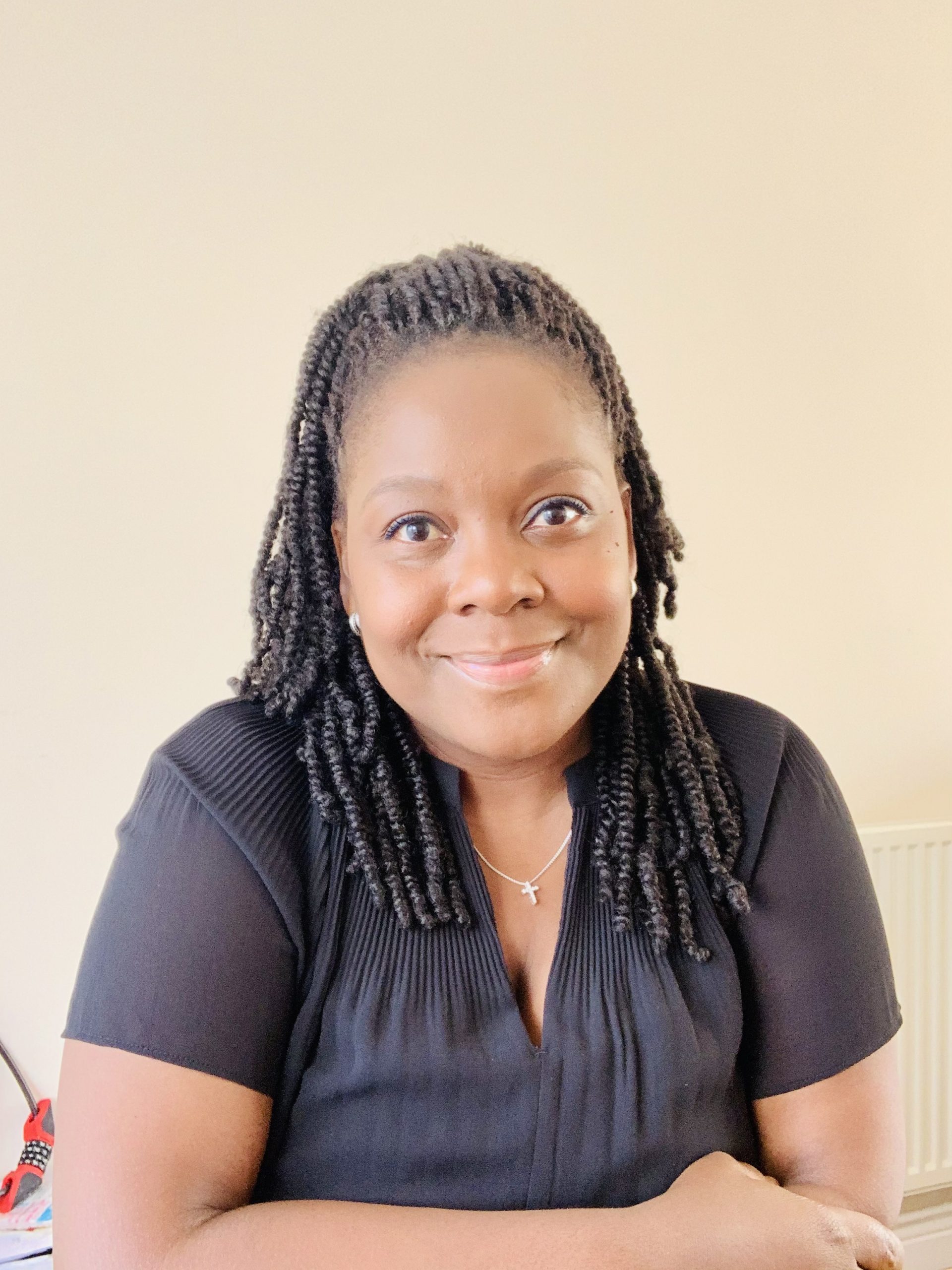 We are delighted to Welcome Audrey Mpunzwana to No Turning Back 2020 as an Advisor
10 May 2021
We are delighted to welcome Audrey Mpunzwana to No Turning Back 2020. Audrey brings a wealth of experience as an International Senior leader who I @adrianwalcott had the privilege of working with at Barclays many years ago at the early stages of my career. Audrey was the most senior leader woman of colour in Barclays at that time and was a role model to many back then. A role that has now followed her as she has applied her craft to some of the largest and most respected organisations around the world.
Welcome!
We are delighted to welcome Audrey Mpunzwana to No Turning Back 2020. Audrey brings a wealth of experience as an International Senior leader who I @adrianwalcott had the privilege of working with at Barclays many years ago at the early stages of my career. Audrey was the most senior leader woman of colour in Barclays at that time and was a role model to many back then, a role that has now followed her as she has applied her craft to some of the largest and most respected organisations around the world.
Welcome!
Audrey Mpunzwana – Stakeholder Engagement and Communication Specialist.
      How did you break into the Communication and PR industry and why did you decide to follow this career path?
I would call myself a 'career communicator', having started out in broadcast journalism in my native Zimbabwe. Although that was many moons ago and my professional journey has taken a few twists and turns since then, my subsequent roles been very closely aligned with what I love best: crafting compelling messages, connecting diverse audiences, and delivering impactful communication. I believe that communication is one of the most dynamic fields to work in and this area has presented me with a range of exciting global opportunities in which I've been able to use transferable skills both internally and externally. I've been very fortunate that my academic pursuits have enabled me to connect the theory and practice of communication. During a career that spans more than two decades, I've learned that effective communication campaigns have the power to transcend borders, industries and sectors. For me, this career has resulted in many interesting roles working both in-house and as a consultant in the corporate and development world.
On the corporate side, I have worked for two global international financial institutions here in London (Standard Chartered and Barclays). In multilateral development, I've consulted with the African Development Bank on two occasions in Tunisia and Côte d'Ivoire. I've worked for the African Union's specialised agency for capacity development and I spent a couple years at UNICEF. Agency-wise, I did a stint at africapractice and IC Publications, both niche advisory firms based in London. I had a short term contract with the Africa Centre for Economic Transformation in Ghana and I also did some work for a couple of multi-donor trust funds. Most recently I was based in Washington DC where I worked for the World Bank Group. I'm currently providing PR advice to several organisations on a paid and voluntary basis.
      What area of Commsare you an expert in?
My work assignments to date have required me to have a sound grasp of global issues. I am passionate about sustainability and supporting the global efforts to meet the sustainable development goals in any way that I can. Whether in the private, public or NGO sector, I believe that multi-stakeholder approaches are key as we grapple with the myriad challenges and opportunities facing us today and in the future. So far I have worked with a range of stakeholders operating in multinational environments. Strategic positioning and reputation management have been key focus areas and this has been achieved through effective relationship management and well-executed stakeholder engagement. I  believe that having a clear vision, a compelling mission, strong values and a well-articulated strategic focus all serve to advance institutional goals and ultimately deliver results. I have been privileged to work with diverse teams in multiple geographic and functional communities. My expertise includes a strong client focus, the ability to see the bigger picture and a capacity to 'join the dots'.
      Describe a campaign/project you have led on that has had a really meaningful long term impact and been a catalyst for behavioural change?
As a communication consultant at the Africa Centre for Economic Transformation, I developed the first external communication strategy to secure public knowledge and understanding of ACET's objectives (policy advisory services, policy analysis and research, and institutional capacity building). I was tasked with conducting research and analysis to identify opportunities to increase knowledge, understanding and awareness of the Centre as an opinion shaper on economic and social policy issues. I proposed a framework for the initial website and for strategically positioning the founder and president – who was already a global thought leader, renowned economist and influencer – in this new role. As well as raising awareness of the Centre's global vision, I recommended a communication resourcing structure along with key roles and responsibilities, and I also drafted an implementation plan to influence global debates at that time. Today, I am delighted that the Centre has a well-established brand in development circles and is known as a reputable economic policy institution that is dedicated to the continent's long-term growth through transformation. Almost a decade later, I was privileged to support the communication efforts of the inaugural African Transformation Forum hosted by ACET.
      What do you see as being the main problems for the marketing & communications sector re: lack of ethnic and lower socio-economic diversity?
Our industry can tend to feel like an old boys club. When I started out, it was pretty difficult to break into the field unless you were well-connected or had a supportive mentor or executive sponsor. In some respects this is still the case today. Looking back over my career I have been extremely fortunate to have had people 'in my corner'.  I must confess that things have not worked out at all well when I haven't sufficiently cultivated those all-important  organisational relationships. The lack of role models in our sector also remains a challenge. However, with the rise of social media, connecting and networking has become easier. As people from 'other' groups rise through the ranks, there is a perception that there's insufficient room at the top, or that the space will become 'too crowded'. The idea of tokenism is as prevalent in this industry as it is in others. With PR and Communication roles being highly visible, the fear of public failure can be a drawback. This fear of exposure can stop certain groups from stepping out of their comfort zones and into the limelight. Sometimes keeping your head down can be the safer option, but putting yourself 'out there' could result in unexpected opportunities.
      Why have you joined NoTurningBack2020 as an Advisor?
These days, it is commonplace for companies to embark on accelerated diversity recruitment drives with the aim of increasing the number of staff from under-represented segments of society. While this is noble and necessary, my experience is that it can lead to questions about competency, qualifications and experience. Critics of one such campaign raised very vocal concerns about the lack of transparency in hiring decisions. They believed that hiring managers were forced to reject more qualified applicants who did not 'tick the diversity boxes'. This was problematic and stressful for the recruits who believed that they had competed fairly and got the job on merit, regardless of their race, gender or ethnicity. It was also a challenge for those who felt that they had been deliberately excluded. As a NoTurningBack2020 Advisor, I hope to play a small part in supporting ethnic minority colleagues and those from lower socio-economic groups to have the confidence in their skills, talents and capabilities regardless of the noise around them. So-called 'diversity hires' often find themselves having to work twice as hard to prove their worth and therefore it is important to continue developing oneself in order to stay ahead of the curve. Being a minority in the workplace is not easy, so it is opportune that NoTurningBack2020 has recognised the unique obstacles facing persons of colour in our industry. I have been following this movement since it was launched by Amanda and Adrian as BAME2020 and now that I'm back in the UK, I am really excited to get involved. I hope to use my own experiences to help younger colleagues to navigate some of the unique challenges, as well as seizing the available opportunities. I hope to inspire and encourage colleagues who are starting out in this field to be part of the solution that creates more inclusive workplaces. It is only through collective action that we can bring about any sustainable, meaningful change in our industry.
      What more do you think companies can do to overcome prejudice in the workplace?
Recently, a few friends of mine were discussing the state of race relations in the UK and in the US. As the conversation progressed, we started talking about the phenomenon now known as Corporate Traumatic Stress Disorder, or CTSD, and how there is a correlation between workplace prejudice and mental health. We observed how difficult it can be – almost embarrassing even, to speak up about the bullying, racial micro-aggressions and harassment that take place at work. There seemed to be a reluctance to acknowledge the systemic racism or culturally-related abuse that takes place in the workplace. Some said that they would rather suffer in silence for fear of being accused of being dramatic or worse still, 'playing' the dreaded race card. I've always wondered how is it possible to play something that isn't a game? Not everyone in my little discussion group works in Communication and PR. However, these experiences are all too common to be a coincidence. This leads me to believe that a holistic approach is needed to integrate values, behaviour-change and wellness into institutional anti-racism and inclusion programmes. Much work has been done when it comes to stamping out sexual harassment at work with some positive, measurable results. It takes courage to call out bad behaviour as soon as it occurs. Unfortunately, as with reporting sexual harassment, there is a genuine fear of reprisals. Companies need to ensure that they have appropriate corporate support structures and protections in place to deal with all forms of prejudice, whether these are blatant incidents or the more common, subtle kind. Sadly this issue is not going away any time soon. In order to overcome racial and cultural prejudice at work, it must be mainstreamed, rather being the corporate 'flavour of the month'. Using role models that represent all levels within the organisation is critical. With a concerted effort, we can make our workplaces safer, more inclusive and happy places to be!