Back to Our Blog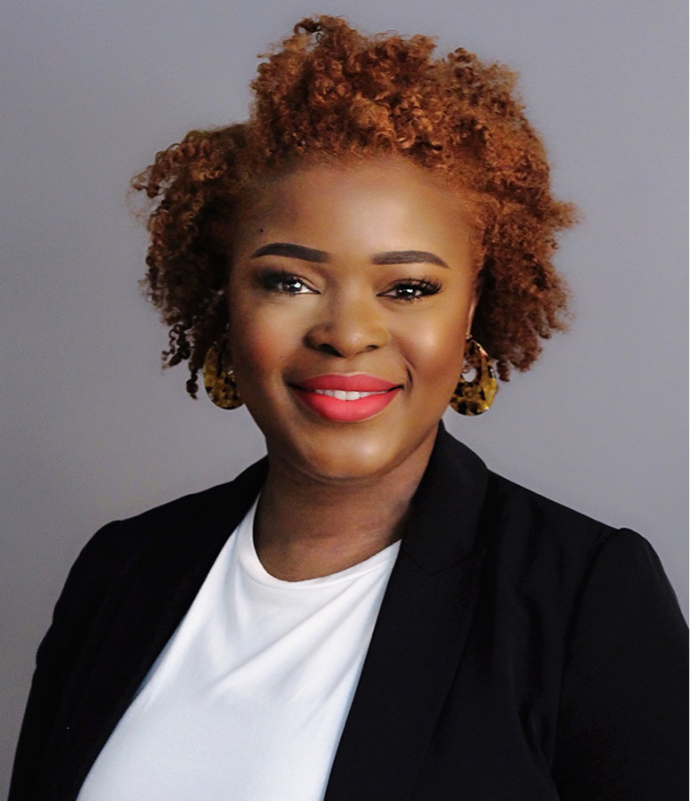 We are delighted to welcome another leading protagonist in ED&I as an Advisor to NoTurningBack2020 -Lauren Ogúndèkó
7 April 2021
We are delighted to welcome another leading protagonist in ED&I as an Advisor to NoTurningBack2020 – Lauren Ogúndèkó. Lauren is a Digital Marketing Expert and is currently  Head of Response Digital & Board Director @PHD UK. She is also  Co-Chair Multicultural Board @OMG UK
We look forward to sharing her experience as a change maker in the media Industry. Here Lauren tells us how she has carved her career in the Creative Sector, her thoughts on diversity in the industry, how agencies can create more inclusive cultures  and her advice to young people to achieve success. With thanks to @adriangreen
Tell us a bit about your early career when you first broke into the Creative Sector after you finished formal education  I studied computing and expected to become an engineer (developer / coder) however I stumbled on digital advertising by way of SEO and PPC whilst setting up personal websites many years ago. I fell in love and went into the industry formally through freelancing by providing marketing services for small businesses and then by working client-side, agency-side and as a consultant.
Tell us a bit about the people you have hired in your team and their backgrounds   I've employed a wide range of diverse individuals that range from various backgrounds and education levels. I believe in the power of representation and have often been fascinated by the messages I get from people looking to enter the industry about my existence giving them hope. The people I have hired often have different perspectives from the status quo and offer new ways of thinking that our industry is starving for.
What are some success highlights of your time at PHD? When I came to PHD I spent the first part of tenure developing my team, lobbying for their promotion and advancement. I believe in the power of empowering people through L&D and personal development goals. I have also driven change through introduction of new commercially viable products and services; however my most proud moment is the ambassadorship for improving representation across all levels, the inclusion and amplification of diverse voices who are so very often underrepresented; whether in pitch work, agency initiatives and ERG developments.
What pressures do you think exist for 17 to 23 year olds from black, Asian, minority backgrounds to choose a more 'professional' career path than Advertising and Marketing?   Our industry has been too closed, private, and inaccessible to people outside of a particular circle which has caused it to not be a standard choice for young people of ethnic origin, plus its immensely underrepresented so not immediately attractive; which has in part allowed other industries to have a more "respectable" profile. Young people of ethnic origin will also have the pressures of family / relatives urging a career path that will provide them job security and longevity. This is where the advertising industry has work to do to rebrand itself and do its own PR.
How can agencies ensure they have more inclusive cultures?  By hiring people that grew up in different parts of the country and from different income and education backgrounds. There should be an open policy to encourage these practices and penalties for discriminating based on these practices. The make-up of leadership also needs to be diverse, so from individuals that had elite educational backgrounds to those that left school at 16, these diverse individuals have a treasure trove of different perspective that bring untapped creativity to their organisations.
How are they measuring success?  By having targets in place to measure quantitative factors and pulse /NPS surveys in place to measure qualitative factors. Also by holding senior leaders accountable for poor performance. And having senior leaders be measured against targets and wider criteria. It really does start at the top.
Who have been your greatest mentors?  My husband has been my greatest mentor. He is in a completely different industry to me and has had more overt experiences of issues that affect people from an ethnic background. He has been able to rise above many situations and has given me career defining advice at very crucial times. My second acknowledgment goes to someone I had the opportunity to have coach me. Adrian Green has left a lasting impression on me as a person and in my career. He was able to push me forward to step into my authenticity and make no apologies for who I am. His experience in the industry has been really valuable for me to be able to tap into.
What do you put your success so far down to?  Resilience, ambition and determination. I came from an unconventional background. I practically raised myself and put myself through college and university. Failure has never been an option for me; I've been a survivor my whole life. This I think has developed my natural challenger nature. I don't accept anything that is presented as "this is the status quo, so just deal with it". I ask questions nobody else does and I always want to know the deeper-rooted reasons as to why things are the way they are, and then I challenge in order to invoke and steer change. This has driven a lot of my growth and still does today. The moment I was told to just embrace myself and be unapologetically me, was the moment I really started to realise what I can achieve and what I can encourage others to achieve.