Back to Our Blog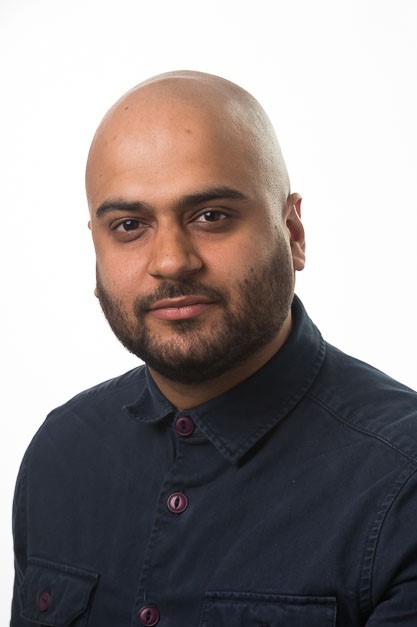 Vik Khagram, Influencer Specialist at BCW
19 July 2020
Vik has become a BAME2020 ambassador as we launch No Turning Back. He currently works at BCW.  Hear from him about his role and his ambition to influence future talent as it comes into our sector.
I am currently an Influencer Specialist, working with content creators on a variety of platforms and helping our brands navigate how best to work with influencers on specific campaigns throughout the year.
I was involved with the very first iteration of social media influencers way back in 2012 through my work in the food industry and I was able to connect with influencers who were just starting to bubble as the scene developed. This insight into how the industry grew has proved invaluable, as I have been able to navigate all the changes and developments in influencer marketing, with my work in the early years helping me to roll with the punches as the industry hit different peaks and troughs.
Being able to see the growth in some of the creators I have worked with has been great. Through the years I have watched those influencers flourish, with some becoming globally known, and I have been able to keep great relationships with many of the top creators out there. Being able to work with creative minds has been fantastic for me and keeps me energised on a day to day basis.
Mentoring is so important. Often people are left with a line manager who can't offer them any guidance, or they have a line manager who doesn't understand their role or specialism and therefore they won't progress. Luckily for me my current mentor is someone who I work with. She has been a constant source of support and guidance throughout my current role. It is always so important to have someone that you can learn from about your specialism specifically and set you goals to help you improve your knowledge and skillset within that specialism. It is also good to have people who you can reach out to outside of your specialism as they can help you with softer skills that are key for your career development. We have some incredible senior leaders both in my team and on our board of directors who I have great relationships with, so I am very lucky in that respect.
When people ask me about success, I don't believe I have had success so far. That is what drives me to keep improving every day to become an expert in my field and to keep learning and developing both personally and professionally.
I am delighted to become an ambassador for BAME 2020. Even though there aren't many people who look like me, in senior positions in the industry, I want to be in a position in the future to be that person that other people can look up to and think, he looks like me or he comes from a similar area/background to me, and therefore give them the visual  and personal representation they need to drive their career progression forward.