Back to Our Blog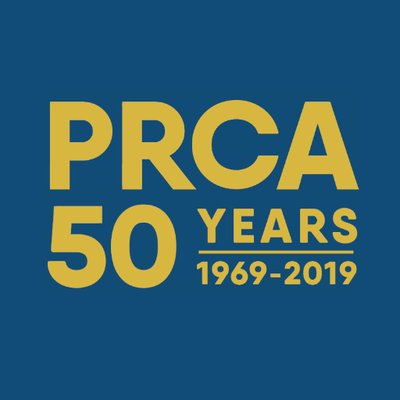 Thinking of going back to work in PR in 2020? Here are four tips to get you started
18 December 2019
If you are thinking about re-entering the workplace after a career-break here are four tips from recent returners to consider to get you started…
Believe in, and be, yourself
Sure, there may be other candidates going for the same position or interview, but none of them are you. Your knowledge, experiences and character traits have got you to this point. It's up to you to go out there and find a job you love, that aligns with your values. Don't be afraid to try new things, that's how we learn. In the humdrum of ordinary daily tasks, it's easy to lose sight of that fact that you have the ability to do extraordinary things. In your search for a new role, don't forget that.
Put yourself on the radar and have your elevator pitch ready
Many industry experts and recruiters say that qualified, professional women returners are very hard to find. Actively network with past contacts and work on making new connections on sites like LinkedIn. Prepare an elevator pitch highlighting your skills, qualifications and the  strengths you would bring to a new position. More importantly, be ready to use your elevator pitch whenever the opportunity presents itself.
Realise that change is inevitable, and that work/life balance is as individual as you are
Be realistic in accepting the changes that will come with a return to work, and the shift in routines. Allow yourself some time to figure out what works best for you and your family and remember that you don't need to do it all perfectly, especially not at first. Be kind to yourself and build a support network of good friends and colleagues to help you through the tougher times.
The way roles are being hired for is changing 
Think about teaming up with someone else to form a talent partnership – find someone with similar skills and experience that you can apply for a job with as a job share. Look at www.ginibee.com to learn more about how more and more businesses are looking at talent partnerships as a creative solution for PR and Marketing needs.
Consider a returners programme to kick-start your career
Back2businessship 2020 is a free intensive re-orientation back-to work programme for marketing, comms and PR professionals. The six-day programme has been running since 2014 and is delivered by f1 Recruitment for those with a career break of three years or more. Over the last years it has helped dozens of returners a back to work.  The next programme is in March 2020. Applications are open until Monday 13th January. 
Content
The intensive 6 Day Re-orientation back-to-work programme includes modules on Career Planning, Presentation skills, Changes and progress in the World of Work you left behind including digital, social media & creative, data analytics, the myths & reality of AI in Marketing, how to attack the jobs market & apply for roles and how to manage your first 90 days back in the workplace. There will be a range of coaching and training sessions led by industry professionals as well as case studies and presentations by inspirational women who have returned to the workplace successfully after a career break raising a family or caring for relatives. The final day of the Re-orientation back-to-work programme features their popular 'company speed dating' session where up to 30 representatives from leading Agencies and recruitment directors from top companies attend to meet delegates. 
The 6-day Re-orientation back-to-work programme will run in Central London at HK Strategies* offices in Farringdon & R/GA* offices near Liverpool Street for 6 days over 2 weeks from 9:30am to 2:30pm week of the 9th and 16th March.
* For more information, please click here: https://bit.ly/2ME4T0f  or email back2businessship@f1recruitment.com
Companies that have attended the final day speed dating include
Nationwide, Oracle, R/GA, Golin, FHF, English Cricket Board, HP Inc, Chelsea FC, Mullen Lowe Salt, Omnicom Media, Saatchi & Saatchi, We Work, H+K Sport, CBI, Jack Morton Worldwide and many more household names.