Back to Our Blog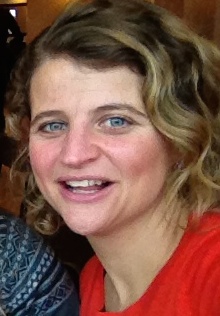 back2businessship: Motherhood, marketing and flexible working
25 June 2015
As we prepare for the 2015 back2businessship programme, this year with PR consultancy Golin as our supporting partner, Mel Franklin, head of marketing, University of Surrey, talks about her experience on the programme in 2014.
Like many new parents, priorities changed. I wanted a career, local and flexible, and wasn't willing to compromise. I left my global brand marketing role in the mobile industry to run my own business. Focusing on what I loved, I got new mums back in to shape running fitness bootcamp classes and learned lots about what makes a business successful. I then kept my marketing skills up to date consulting for new ecommerce and retail start ups, like Rock Up.
I'd turned down three full time job offers in telecoms by the time I found myself on the back2businessship course run by f1 recruitment and Starcom (SMG) which seemed like an opportunity to find out more about flexible work.
The course jettisoned me back into the global media world. It was fantastic to meet like-minded marketing and media mums and I was impressed by the experience in the room. From insight specialists, business directors, brand managers, media planners, account directors – all with plans and hopes to find the holy grail – flexible, interesting work we could fit round our family.
We spent 8 days being treated to workshops on career planning, digital media and making pitch perfect presentations. On the strength of the course I was invited to join SMG on a project. Used to being on the client side – this was an opportunity to see how they integrated social and content strategy into client's media plans.
In the middle of all this, I was offered a full time contract as Head of Marketing at a Top 5 University. I finally decided to compromise, it fitted my 'local' criteria, with the hope of some flexibility. The role has taught me about driving change and customer focus in a large matrix organization. I found myself in the middle of debate over whether to endorse flexible working for my team – and saw how complicated it was from a managers point of view – to ensure we still delivered our projects and met stakeholders needs with a flexible team. I do believe it is absolutely possible with trust, collaboration, planning and organization – skill's parents have by the bucket load. The world is changing slowly, and a pragmatic approach is required. Parents hoping to negotiate flexible working should put the business requirements first and be adaptable in their approach.
Innovative companies like f1 recruitment and SMG are helping drive the agenda. Similarly, Rock Up is a progressive new business run by parents, for parents, even down to the 8pm on a Sunday conference calls! By teaming up with the amazing Sara Stockdale I met on the back2businessship course the Rock Up Marketing team is going strong.  One year ago I would not have imagined all of this and have gained a diverse range of management and start up marketing experience.
My advice to new mums, work out your passions and set your priorities. Realize that there is no holy grail and compromise might be necessary along the way to get what you really want. You never lose all the skills you have built up along the way. They are most valuable to you, your family and the lucky people you choose to work with.
*
Applications for this year's back2businessship are now closed but we'll be featuring news and updates on this blog. To host a placement please contact Amanda@f1recruitment.com
To read about the communications industry's record on advertising flexible working in job ads, click here http://www.prweek.com/article/1350849/pr-among-worst-performers-flexible-hiring
To read Steve Varley, Chairman & Managing Partner at EY, on why businesses are mad not to embrace flexible working, click here http://www.thetimes.co.uk/tto/opinion/thunderer/article4464254.ece