Back to Our Blog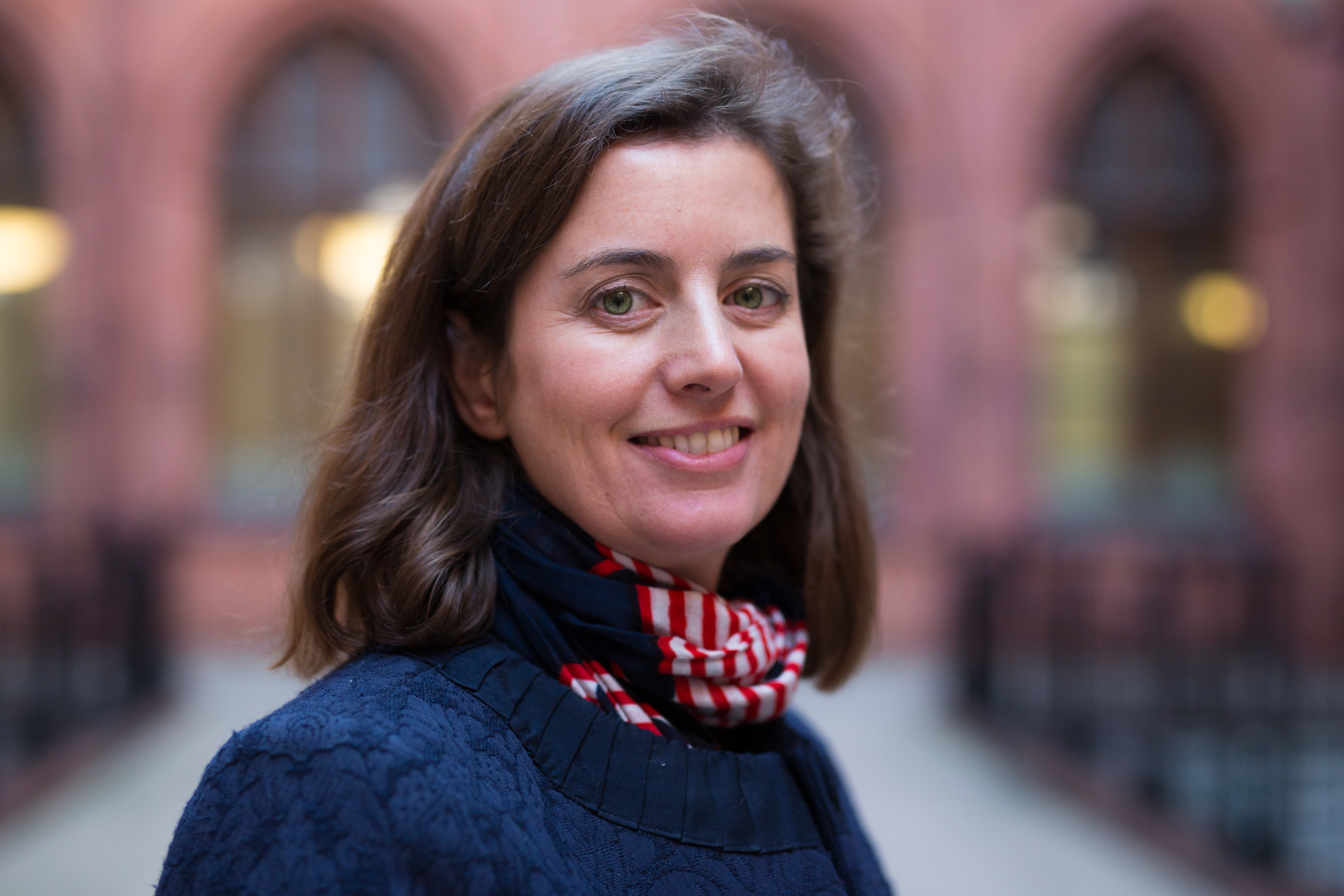 Jane Bateman of Golin as part of our series of blogs on the 'Agile Work Revolution'
22 March 2017
Jane Bateman, Director at Golin, talks about how the 2016 Back2Businesship programme helped her return to work.
I have always enjoyed being at work and previous to my career break was happy and proud of my achievements to date, however I had not anticipated how difficult it would be to return to work after having children. There were the usual predictable challenges of juggling childcare with interviews, turning up on time without having porridge in your hair or snot down your trousers, but what struck me most was an invisible social force that dictated that having children and working was not going to be possible unless you are some sort of superwoman. I encountered a number of organisations that hinted that the job really was quite 'full on' and questioned whether I had childcare lined up – quite frankly I wouldn't expect any job to be any other than 'full on' and I doubt I'd be asked that question had I been a man. It seemed that just because you have children you are somehow incapable of making a positive contribution in the workplace – which is nonsense. So for anyone out there who's currently wanting to get back to work, don't let the fact you've had a family and a career break hold you back, you do have a valuable contribution to make and you must do whatever it takes to keep on believing in yourself, convince others and not listen to the ridiculous statements of negativity.
Unlike other returnship programmes I had come across, the Back2Businesship programme is specifically designed for those with senior level marketing experience, men and women, who have had a career break of three years or more due to family reasons. On the course, there were 26 of us, and whilst we all had different stories to tell, we all had one thing in common – a wealth of skills and experience from our past careers – it was clear right from the start that, here, was a massive pool of untapped talent.
The programme covered a range of different aspects of getting 'job-ready'. It started with a Myers-Briggs workshop for personal development which served as a useful refresher, especially with regards to tailoring your own communication style when dealing with different personality types. There were interactive talks on the media landscape, analytics, social media and how to update your LinkedIn profile, including a professional photographer to take a profile shot of you. A practical workshop on presentation skills and interactive sessions providing technical advice on how to prepare for interviews, write your elevator pitch and negotiate your terms. There were a number of inspirational talks from high profile speakers each with a different angle on how to approach the workplace after a career break and providing interesting insight into how to make it all work. And there were the power mentoring sessions allowing you to delve deeper with specific questions and further develop your elevator pitch. The six days were all in preparation for the final days 'speed-networking' event which involved three minute conversations with 18 companies each with a three-month placement up for grabs.
There are a number of benefits of being part of the Back2Businesship programme. Firstly, it provides you with all the technical skills required to get you 'job-ready', specifically helping you to develop your story in a confident and compelling way. Secondly, it allows you to test run how it would feel if you were back at work, and answer any of your own concerns you may have about the practical aspect of managing family logistics versus work commitments. Thirdly, it offers you a real opportunity to develop your network and finally, and most importantly, it offers the prospect of a real role at the end of it.
My advice to anyone about to start the programme is to approach it like a six-day interview – put your best foot forward, get ready to engage positively with what it has to offer, take on board the advice and don't forget that you are 'on show'. In particular, remember to network – it may seem daunting at first but you will find in no time at all it becomes second nature. All the speakers and organisers had all volunteered their own time to be there because they passionately believe in getting you back to work, and it's your job to make the most of this wonderful opportunity.
I am now 5 weeks into my placement at Golin and absolutely loving it. It has been an amazingly positive and fulfilling experience for all those involved – myself, my family and Golin (they tell me!) and from day one I have been given direct responsibility for some strategically important projects which allows me to deliver significant value to the business. One of the things that has surprised me most is how Golin has fully committed to a progressive attitude and culture across their whole business, which contrasts greatly to my initial experiences. From what I have witnessed at Golin, and other companies supporting the programme, is that this progressive attitude based on trust, respect and collaboration suits all involved: men and women, young and old, parent or single and care-free – it attracts the best talent, retains the best talent and it brings out the best in everyone.
The Back2Businesship programme has been a transformational experience and provided a much needed stepping stone back into the work place. I would strongly recommend it to anyone looking to get involved.
My top 5 tips for returning to work:
Look after number one, you. Make time to get yourself into work shape – exercise, sleep, eat well and give your brain some work fodder. Sign up to webinars, read relevant books and articles online – there is a load of free and insightful information online just at your fingertips – do whatever it takes to get yourself in the right mindset.
Build a story. The first question people will ask you is 'tell me about yourself' – and you need some decent content here. Take on voluntary work, part-time roles, get involved with local businesses. It doesn't have to be a big role, but something that demonstrates you are committed to getting back into work and helps get you into the right mindset. This is a time where you will need to invest in yourself a bit to get to the next step.
Network. Update your LinkedIn profile, including photo and any relevant work experience. Read, comment and share relevant and interesting articles you come across. Catch up with old work colleagues and share your ideas – they may not have a role for you but they are great sounding boards and most people are more than happy to help.
Be open to new possibilities. Value the transferable skills you have and don't underestimate your ability to learn new skills. The role may not look like something you have done before but if it has other ingredients that appeal to you, don't knock it until you've tried it.
Identify all your strengths and sell yourself shamelessly! Not only do you have all the experience and technical skills (albeit with a little bit of dusting off), you can also offer businesses a new perspective, maturity, great communication, adaptability, commitment and a willingness to learn.