Back to Our Blog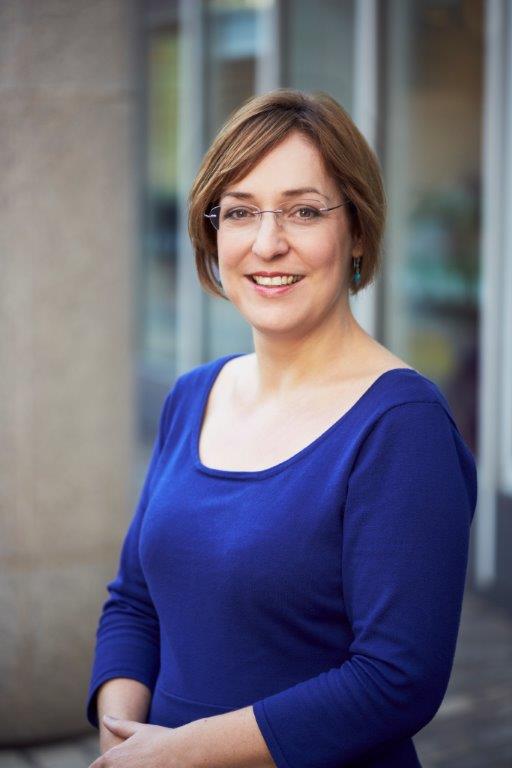 Introducing Sarah Atkinson the newly appointed CEO at The Social Mobility Foundation
24 August 2020
Tell us about why you took on the CEO role at the Social Mobility Foundation?
Social mobility is a cause that matters hugely. We so badly want it to be the case that if you are talented and you work hard, you will achieve success, but the data shows that still in the UK in 2020 where you were born and the family circumstances you were born into will in most cases define your outcomes. That's wrong on every level: it's not fair on individuals, it's not good for the economy if we are wasting talent, and it undermines our society if we are leaving young people and whole communities behind.
SMF as an organisation attracted me because it is very practical and positive in its approach. Through our programmes we make a practical difference to the young people we support – they build their knowledge, their networks and their confidence and they secure places at good universities and with good employers. Through our Employers Index, we help employers benchmark their social mobility practice and identify ways to improve. And through our campaigns, we work to promote social mobility and encourage governments, employers and others to take action to make change.
Can you tell us a bit about your career over the last 10 years?
I joined SMF in January 2020 and before that I spent over 10 years at the Charity Commission, joining as head of communications and ending up as director of strategy, policy and communications. My background is in communications and public policy, but at the Commission I had the chance to work on organisational strategy and development, digital transformation and change management. I've also been heavily involved in charities as a volunteer: for three years I've been a trustee of Endometriosis UK and before that I was a trustee of the Professional Association of Childcare and Early Years.
What are your key objectives for SMF for 2020 and beyond?
Our top priority in 2020 remains to support our current cohort of students, who have seen their education massively disrupted since March and who are facing continued uncertainty about their education and their employment prospects. Having delivered a fully virtual programme this year, we need to work out what delivery for 2021 looks like which will probably involve a combination of face to face and virtual activity, building on the learning from this year and further developing our virtual programme. On the campaigns and employer side, we want to make sure that Generation Covid isn't forgotten as we rebuild the economy and that support is available for disadvantaged young people, with opportunities and resources targeted at the communities that get left behind. Amplifying the voices of young people and helping secure change is an increasingly important part of our work.
How has COVID affected your plans for the organisation this year?
Our usual programme of student activity from March to September involves hundreds of face to face events: university visits, careers insight days hosted by employers, work placements and internships, including residential programmes, and networking and social events. We've had to take the whole programme online in a matter of weeks and offer a full programme to thousands of young people – many of whom, because they come from the lowest income families, don't have access to personal computers, good Wifi connections, or a quiet space to study or join an online event. So it's been quite a challenge as you can imagine. However I'm proud to say we have delivered a full programme and our student attendance and engagement has been really high – we've certainly learned a lot about what can be done virtually.
Can you give us a couple of examples of young people the SMF has worked with recently and where they are now/how SMF helped them?
In my first few weeks at SMF we had a message from a student called Lily, who had been through our Newcastle city programme. On free school meals, and the first in her family to apply to university, the odds were against her getting into a profession like law where you are 17 times more likely to become a lawyer if you have a parent who is a lawyer. But the message we got in January was to say that she had been awarded a training contract with a big law firm, having been supported by SMF and advised by her mentor throughout her journey to win her place to study law at university, and then to secure the internships and ultimately succeed in the competitive recruitment process. She wanted to tell us how proud she was, how she never thought it could happen to someone like her – and how keen she was to come back and volunteer as a mentor to the next generation of students.
Jeffrey is another first generation, low income student who has been through the whole journey – he was selected for our banking residential programme hosted by J.P. Morgan when he was 17, and was mentored by a volunteer from the bank. He went on to study economics at the LSE, and continued to be supported by his J.P. Morgan mentor until after graduation. He is now working as an analyst in the bank and again is supporting students on this year's J.P.Morgan residential (happening virtually this year).
How can organisations help to support the Social Mobility Foundation?
We rely on the support of employers to fund our programme and provide the opportunities for young people. Companies can make a donation to support our work; facilitate their staff to volunteer as mentors, or to coach students before an interview or give feedback on their personal statements; offer work experience placements or reserve places for SMF students on their internships; and host events like careers insights days. We can also benefit from pro bono support, for example with our IT development or hosted office space for our staff working outside London.
What more can be done to ensure a level playing field at entry level inside organisations especially for young people from lower socio economic backgrounds across all sectors?
The first place to start is probably to look at your recruitment processes: do you look for top grades, and value a polished performance at interview, or do you have a process that can identify potential and take into account the context in which an applicant has achieved their grades? Do you monitor the socio economic background of applicants and are there particular stages of the recruitment journey where young people from a low income background tend to be screened out?
We also encourage employers to think about targeting their outreach to benefit low income young people and the geographical areas which tend to have fewest opportunities. Offering work experience to the sons and daughters of employees and their friends is understandable, but it means opportunities only go to those who already have an advantage; we can find young people who would never normally have the chance to get work experience in a professional environment, and some firms commit that for every place offered to a personal contact, they will fund a place for an SMF student.
And it's really important to foster an environment where honest conversations can happen. You may think you have an inclusive workplace, and regardless of someone's background they can be successful; but you may have experienced staff who feel that they can never admit they didn't go to university to their colleagues, or new recruits who find it excruciating that meetings keep happening over coffee which they can't afford to buy. Making a commitment to social mobility could start with exploring how it feels for staff from a disadvantaged background, and what they need to be able to thrive and succeed.