Back to Our Blog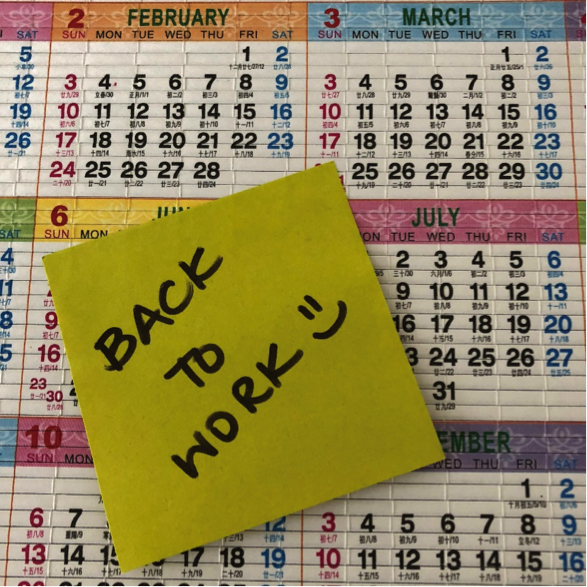 Going back to work? Here are three leadership tips to get you started – Back2businessship day 5 – diary of a returner
20 March 2019
Women returners on F1 Recruitment's latest @Back2businessship programme, hosted by @Oracle in Reading, have heard from industry leaders in communications, PR and marketing how best to go about re-entering the workplace after a career break. Here are three leadership tips to consider if you're in a similar position:
Believe in, and be, yourself
Sure, there may be other candidates going for the same position or interview, but none of them are you. Your knowledge, experiences and character traits have got you to this point. It's up to you to go out there and find a job you love, that aligns with your values. Don't be afraid to try new things, that's how we learn.
Put yourself on the radar screen and have your elevator pitch ready
Many industry experts and recruiters presenting on the course alluded to the fact that qualified, professional women returners are very hard to find. Actively network with past contacts and work on making new connections on sites like LinkedIn. Prepare an elevator pitch highlighting your skills, qualifications and what strengths you would bring to a new position. More importantly, be ready to use your elevator pitch whenever the opportunity presents itself.
Realise that change is inevitable, and that work/life balance is as individual as you are
Be realistic in accepting the changes that will come with a return to work, and the shift in routines. Allow yourself some time to figure out what works best for you and your family, and remember that you don't need to do it all perfectly, especially not at first. Be kind to yourself, and build a support network of good friends and colleagues to help you through the tougher times.
In the humdrum of ordinary daily tasks, it's easy to lose sight of that fact that you have the ability to do extraordinary things. In your search for a new role, don't forget that.