Back to Our Blog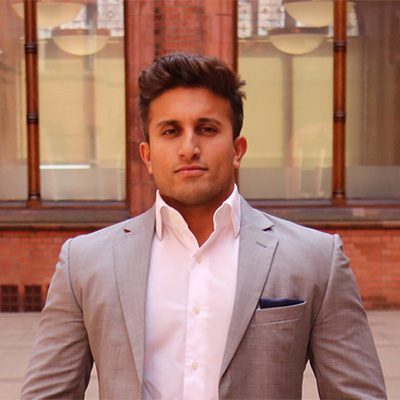 Going back to the point of diversity
27 October 2017
Nishal Ratanji, Account Manager at Golin, and one of our founder BAME2020 Ambassadors, takes a look at the changes he has seen in workplace diversity in his career in PR, and the necessity for further change if companies are to reap the true rewards of a diverse workplace.
I've been in the PR industry a little while now, long enough to have come across my fair share of PR diversity programmes. At the core of it, any initiative promoting diversity and inclusion is a good thing; unless you've spent the past decade under a rock you'll have noticed society has changed. For PR agencies to do a proper job and meet the demands of a today's client, a broad spectrum of viewpoints is critical.
Recently, however, I've grown frustrated when speaking to young people on various programmes looking to get a job in the PR. In conversations I often hear them speak of being told to articulate themselves in a certain manner, or behave in a certain way, when talking to journalists, clients or 'people of importance'. Thinking back to my early years I realise now that in some cases I was told to do similar things: being conditioned to adopt an old-school way of thinking.
I don't think it should matter what your mannerisms are; if you're talented, passionate and hardworking, that's all younguns needs to make it in this industry, and any other for that matter. I like to use Will and Carlton from the show, The Fresh Prince of Bel Air, to bring this point to life. Despite Carlton being the privileged, and academically gifted cousin, he was often out-charmed and outwitted by his street smart cousin, Will.
I've been very fortunate in my career moves. Where I've held full-time positions I have been able to express myself and behave in a way that is true to me, and not the way of a 60-year old white middle-class PR bod called Hugh (no disrespect to the 60-year old white, middle-class PR bods called Hugh). In my immediate team today, there are 2 Gujarati's (3 including myself), 1 British Ghanaian/Nigerian, 2 Jews, a few English people, and my boss is a Bangladeshi woman. It's like the Noah's arc of workplace diversity and it's very cool! But on a serious note, the different cultures contribute immensely to the work we do, from small feature article pitches, to the global new business pitches.
The PR world must take note – instead of treating diversity programmes like a tick-box exercise and trying to mould talent to behave in the ways of yesteryear, encourage them to think and behave in a way they want to think and behave, and not like an imposter. Only then will you reap the true rewards of a diverse workforce.