Back to Our Blog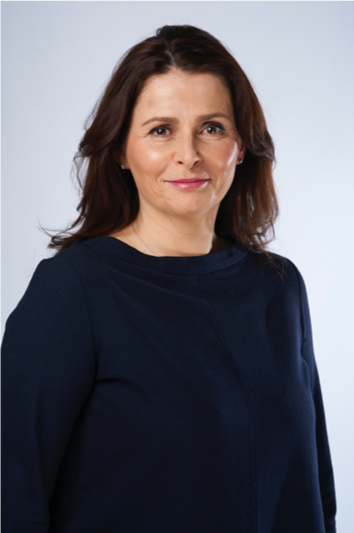 Diary of a returner, introducing Tara Quick
4 February 2020
We are excited to be getting ready for Back2businessship2020 in March. Here is Tara Quick who was on our 2019 returners course talking about her journey.
1. Please, can you tell us a bit about your journey before you applied to the programme?
I had a caring role in looking after a terminally ill child and then to look after another child with learning difficulties. Before kids, I was a successful marketer, having worked for big companies like Hasbro and Burger King.  I did an MBA and then had kids.   I continued to work on projects when I had my kids but felt limited due to other demands.  Now I have more time and want to get stuck into something meaningful.  My break was on and off over 12 years.
2. What made you think about returning to work, and how did you feel about returning?
A change in circumstances.  My child with Special educational needs was finally in the right setting, and I had time to dedicate to work.  My confidence was pretty low.  I felt like a dinosaur and didn't believe anyone would hire me to do anything at all.  I did a Google course called Squared Online.  It ran over five months, and I worked in virtual teams on four different projects.  It got me going again, and people appreciated my input. I started to believe I had something to offer and new digital skills.
3. How did you find out about this returner programme and what made you apply?
By accident.  I found lots of returner programmes for banking, insurance, legal, but nothing specifically in marketing.  So I Googled marketing communications and returners; the Back2businesship popped up on my search.  It sounded perfect for people just like me.
4. How did you find the process of applying for a returners programme?
I got a quick response and the process of having the initial taster session the month before the course was a great incentive to continue
5. How did you find the training and support provided? Was it in line with what you needed?
Firstly, I loved going to an office every morning.  I felt like my old self.  The training was very well thought out from starting with some inspiring women in business, some personal work, and building up to how to sell yourself.  I thought it was a comprehensive look at the industries of media and marketing as well as looking at the new digital skills and ways of working.  The delivery wasn't patronising and had a profound impact on my brain chemistry.  I changed my mindset by the end of the course.  The preparation for the speed dating washed away my fears and cobwebs.  I stopped listening to my internal negative voice.  The support continues now in the shape of a very active WhatsApp group, and we have a meet-up planned on 19th July.
6. Do you think other employers should offer a similar programme? Do you have any recommendations to make future returner programmes more successful?
Yes, there is plenty of talent out there. Many companies need exposure to returners. It's something outside the box for traditional mindsets.  There are progressive companies, but they are in the minority. I think the government should offer a monetary incentive to take a chance on a returner.  Think apprentice schemes, the government should provide grants with tax breaks for hiring returners.  This approach would remove some of the perceived risk for the company and would offer more opportunities for returners.
7. How do you feel now after completing the programme?
I have more confidence and self-belief. I'm determined to make a success of working again.  I believe that I have a future, and I want to work.  I want my children to be proud of me and for my daughter to have more options when she is a mother.  The more women we have in the workplace, the more the economy will flourish, and childcare options will evolve.
The most significant change is self-belief.  I have my moments of doubt, but the Back2Business programme gave me my work-self back and a new network of amazing women from the programme!