Back to Our Blog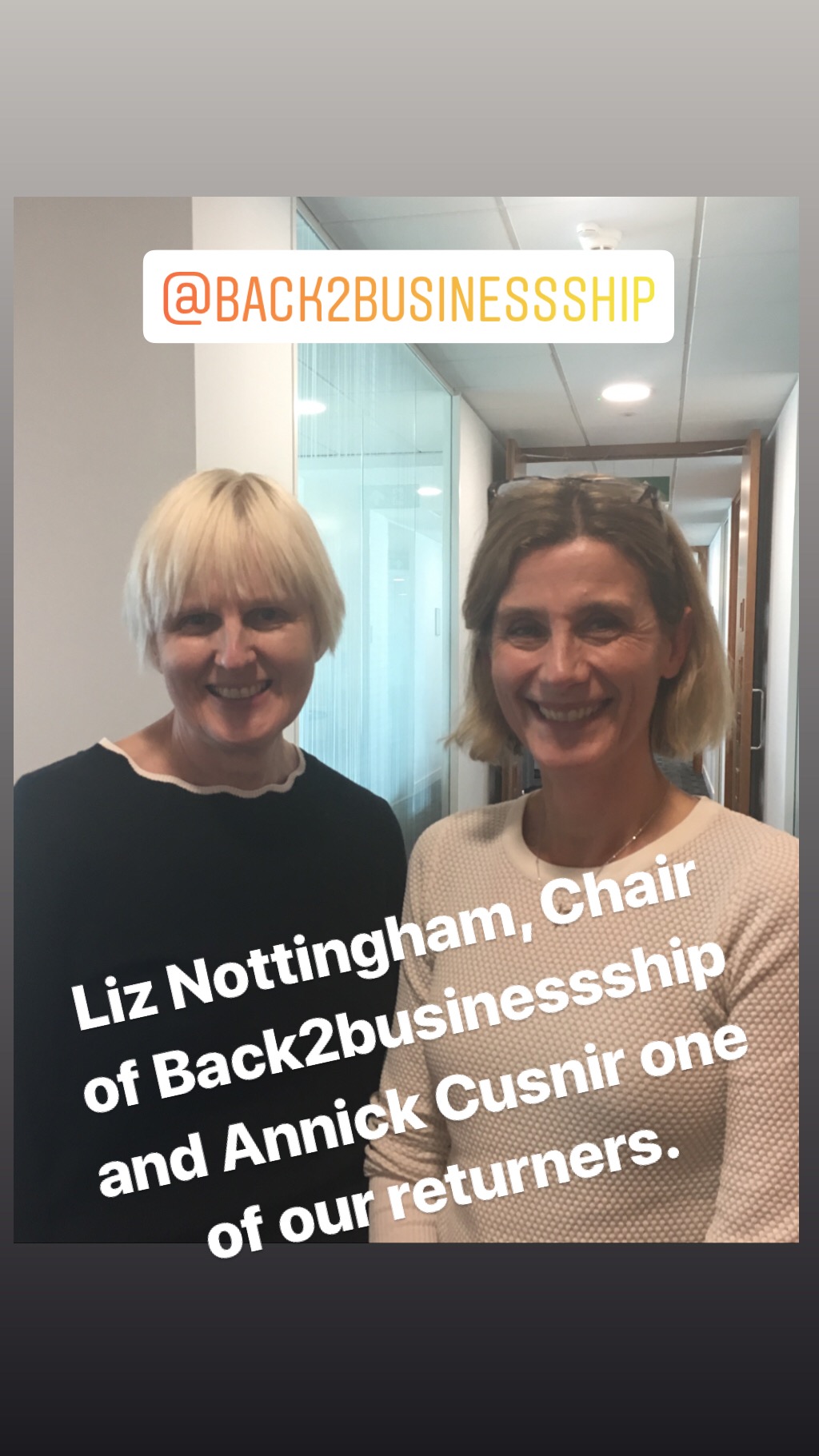 Day 1 of 2019 #Back2businessship Bootcamp – returners diary
12 March 2019
Amazing how much you can feel transformed in a day.
Looking around the room and seeing yourself as part of a group of 35 talented women is both reassuring and unnerving. Each woman has at least 10 years of experience in PR, marketing or advertising before taking time out to raise their children. Many of these women have worked for market leading brands including Barclays, Great Mills, Lloyds Bank, Sainsbury's, Shelter, The Carbon Trust and Hotpoint. Each woman is focused on picking up her career and getting back into work.
And there's never been a better time to do it. Employment Minister Alok Sharma opened the programme telling us: "The UK has a record number of vacancies & 1.2 million potential Returners to the workforce, of which 90% are women. You are precisely the kind of talent we want filling these jobs, and if we – government and employers – can give you jobs, that will add an extra £150 billion to our economy by 2025".
Stop Talking, Start Hiring!
This was the call to arms from Liz Nottingham, co-founder of Back2Businessship and HR Director at RG/A digital innovation agency, who chaired our first session. She's urging more employers to not just talk about their flexible working practices but to step forward to take Returners as their vacancies arise for contract, flexible working and permanent roles. And she's asking for more companies to join our Bootcamp Speed Dating event on 21st March here at the Oracle offices in Reading – for more info on this email back2businessship@f1recruitment.com.
Life begins at the edge of your comfort zone
The first week of Bootcamp is titled 'Believe in You', and Liz told us we need to take risks and put ourselves forward to get the most out of the programme – and our future roles. She guided us through a Myers Briggs personality profiling as we worked through exercises and scenarios helping us to understand our approach to work, for example, whether we work big picture or are precise detail thinkers.
We found a range of personality types within our groups. Which is lucky for us, since diverse teams are definitely the best – not just for getting stuff done but also to reflect, represent and relate to the different audiences businesses want to engage with through their marketing.
A fantastic and insightful first day at Bootcamp. Can't wait for Day 2.