Back to Our Blog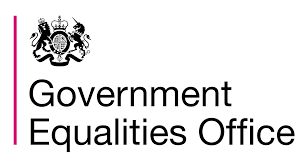 BACK2BUSINESSSHIP WINS GOVERNMENT FUNDING FOR NEW 2019 RETURNERS PROGRAMME – TO CLOSE THE GENDER PAY GAP
26 September 2018
The Government Equalities Office, Women Returners Unit has announced that they have awarded a grant to part fund the 2019 Back2businessship Returners Programme delivered by f1 Recruitment Limited.  The Returners Programme is part of a £1.5 million fund to support people back into work after taking time out caring.
Back2businessship is the 2019 returners programme for marketers/communications professionals in the technology/fintech sector and with SME's in the Thames Valley.
Oracle Partner
For the first time the GEO is match funding the programme from their women Returners Fund. f1 Recruitment, who are pioneers in championing progressive and inclusive hiring practices is the delivery partner for the 5th year in a row, Oracle is the Host Partner and Employer Company Ambassador for the 2019 programme, R/GA is an Employer Company Ambassador and Golin has been one of the Employer Company Supporters since 2015. Back2businessship is seeking seeking 4 additional match-funding ECA's (employer company ambassadors) companies to partner the programme.
Training and placing 40 parent returners
The programme runs from March-July 2019 and Back2businesship will train and aim to place 40 marketing and communications returners into the Technology/FinTech Sector with large employers and SME's in and around Reading and the M4 corridor where many of these companies are based.
Liz Nottingham, Chair of Back2businesship and also HR director at advertising /digital agency R/GA teamed up to establish the Back2Businesship programme with Amanda Fone, Co founder and CEO of f1
Recruitment Ltd. in 2014. The programme aims to bridge the gap between employers and marketers' looking to return to work after a career break and to date has helped 100 delegates re-join the workplace in permanent or flexible roles following career breaks of up to 10 years in the creative industries (marketing and communications).
Two Week Boot Camp
The programme includes two weeks of mentoring, skills assessment and up skilling, with up to 20 different modules focused on building confidence, awareness of changes in the world of work, technology changes, practical CV & interview training, given by guest speakers & training experts. The final day includes a speed-dating event to which companies are invited to meet and interview delegates for placements, contracts and permanent roles in their organisations. The GEO Women's Returners Office attended this event in Nov 2017 and took on a returner for 6 months in their office in a senior communications role.  Local companies including 20 SME's will be invited to this event. The two-week boot camp training is followed by a minimum three-month paid 'returnship' with Back2businessship supporter companies.
Pitched as a consultancy contract, the returnship enables senior marketers to fill the gap on their CV with relevant, practical experience that really counts when they are looking for a permanent role.
Says Amanda Fone, "We are delighted that the government has recognised the importance of this programme enabling this growing army of women and a chance to get back into the workplace and a chance to resume their career. These returners are an important talent pipeline for the economy and we aim to get 80% of our candidates into paid returnships with our host supporter companies and local SME's attending the speed dating event."
Says Liz Nottingham, "The work place needs to adapt to attract and retain women. There's a lot of myths around that clients won't like flexible working, for instance, If they talked to the client they would see that they would rather have a good person on three to four days than not at all. They'd rather have a conversation about it. Many of those clients will have senior people who are not working five days a week. We need to dispel these myths. Talent is now so hard to find and keep that we need to change our mindset. We are only damaging ourselves by not doing so."
 Minister for Women, Victoria Atkins, said: "For too long taking time out of work to care for others has cut short careers and brilliant, talented women are unable to re-enter industries which will not support them to return. This is a huge loss not only to those individuals, but to our economy and businesses all over the country.
"We are investing in returners to work – giving them the opportunity to refresh and grow their skills and encouraging employers to change their outdated recruitment processes. By taking action on this issue we can grow the economy and achieve true equality in our workplaces."
The Returners Fund is a grant programme of £1.5million available for organisations to run projects aimed at returners that: Create new job opportunities within the private sector and targeted employment sectors, including retail; law; tech and telecoms. These projects could help returners update their skills, provide other training, or support businesses to increase employment opportunities for returners. The fund prioritises projects that focus on small and medium enterprises, employers outside London, and projects that support returners at all skill levels. This is part of the government's wider strategy to develop the evidence base on what may help to close the gender pay gap.
Liz Nottingham – Executive HR Director EMEA, RG/A
As R/GA London's Executive HR Director, Liz Nottingham is Executive and is responsible for developing, implementing, and leading the people strategy for all R/GA's offices outside of the US and APAC. As a member of the executive team, Liz is also responsible for the talent planning and retention efforts across R/GA's EMEA region.
An experienced human resources professional with over 25 years' experience, Liz joins R/GA having previously held HR senior leadership roles within VivaKi, Grey, Weber Shandwick and most recently Starcom MediaVest for eight years. During her time at Starcom as Group HR Director for UK and Western Europe, Liz helped transform the talent agenda and played an active role in delivering industry leading learning and development programs.
Liz is a well-respected thought leader in the industry, having collaborated with the Institute of Practitioners in Advertising for many years, as well as being a regular contributor to industry publications such as The Huffington Post and is the face behind the highly popular 'Ask Liz' feature on the IPA's blog. https://www.rga.com/
Amanda Fone FIRP – Founder & CEO f1 Recruitment
Amanda Fone has over 30 years in recruitment and search for the Marketing & Communications discipline. An irrepressible interest in helping people's  careers and advising business on how to attract the best and most diverse talent.  A fierce advocate of the individual. Champion of inclusion, diversity and social mobility. Joint founder of the Back2Businessship programme for returning to work parents & contributed to a House of Commons Select Committee in January 2016 on the Gender Pay Gap. Amanda is co-founder of the BAME20/20 diversity programme which launched in June 2016 at the offices of Google. Mentor, trainer, coach and determined for everyone to get the best out of their career whatever their level and background. One of the best connected recruiters in London. Fellow of the Institute of Recruitment Professionals and an advocate for  driving the agenda for recruitment to be seen as a highly professional and aspirational career
https://www.f1search.com/2019-back2businessship/