Back to Our Blog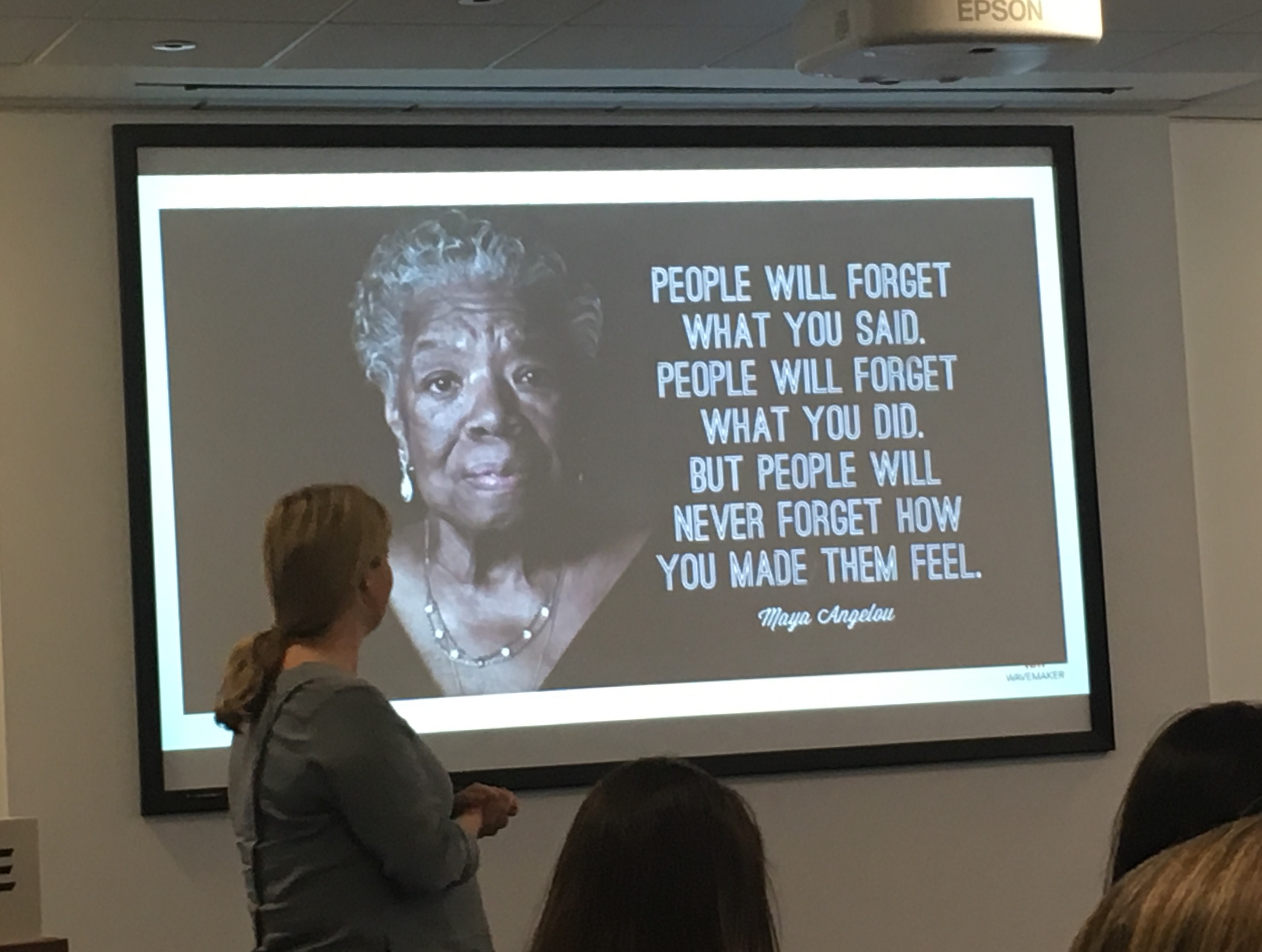 Back2Businessship Day 2 – 13 March – diary of a returner
14 March 2019
The objective for Day 2 was to explore, how the world of work and specifically the media, marketing and creative landscapes have evolved, guided by inspiring speakers from great agencies and brand owners.
The power of borrowing equity from a place you don't necessarily have a right to
Larissa Vince, MD of Saatchi & Saatchi, kicked-off the day with a review of the most creative campaigns from Cannes Lion Awards 2018. We saw some truly inspirational, ground-breaking creative work. Her presentation received a very enthusiastic response – she was bombarded with insightful questions and comments from 35 super energised and engaged marketing communication professionals.
Larissa explained that all campaigns have one thing in common: they borrow equity from a place they did not necessarily have a right to, they disrupt the categories they play in. Perhaps this is a metaphor for how women returners need to be viewed by businesses: as disrupting the status quo, pioneers of new ways of working and career trajectories? And, although they might not be an obvious choice at first, is it worth considering that, as in creative work, obvious routes do not bring the biggest rewards?

Earning attention for your brand in a world of multiple media platforms
Alex Michael and Luke Davies-Cooke from Golin Media took the group on a tour of social channels. They built a picture of a noisy digital media landscape, a fragmented ecosystem where the challenge for brands is to cut-through the noise, and engage with their audience in a creative and memorable way. It was brilliant to get some practical tips on what is perhaps the most changed media landscape, making it far less intimidating for us Returners.

Repositioning a Brand in a disrupted market
Oracle EMEA Senior Marketing Director Rachel Fairley started her session with sharing her own story and career breaks. Then she shared her journey in Oracle, the transformation of a sales oriented company to a market oriented one, while the main objective was to grow the Cloud Business. She shared the story and strategy behind the transformation and how it completely restructured what they do as EMEA marketing. She recommended the returners to enjoy the job if they find the right one and gave a tip for CVs : be sincere, write as if you're talking on the paper, which makes it much easier to read and also stand-out from clutter.
Marketing – the same but different
Nationwide Marketing team joined the group to discuss their recent consumer campaigns and changes they have seen in Marketing over the last decade. Genna Trentham from Wavemaker pointed with the increasing number of devices and proliferation of channels, there are many more touchpoints to consider for brands and marketers. The landscape has undoubtedly changed and continues to evolve but some things don't change quickly. Giving the example of the recent changes in TV watching, the changes in watching trends adding more complexity to the media plan for sure but also gives many more opportunities to reach the target audience.
Bridget Limbrey, Account Director from VCCP, shared the fact that the most effective campaigns still land a motivating message in an emotional way by reminding the words from Maya Angelou "People will forget what you said. People will forget what you did. But people will never forget how you made them feel."
Rachel Millington, Retail Marketing Manager from Nationwide, shared with returners her own story of returning to work. She highlighted the importance of believing and being kind to yourself, seeking for support and having 'me time' to recharge.
Sarah Howell, Director of Strategic Projects in Nationwide, reminded the group that recently mums are not the only ones looking for flexibility in the workplace, everybody in a way need to juggle around.
It was a very refreshing, inspiring and insightful day for the returners and the energy of the room remained very high throughout the day.