Back to Our Blog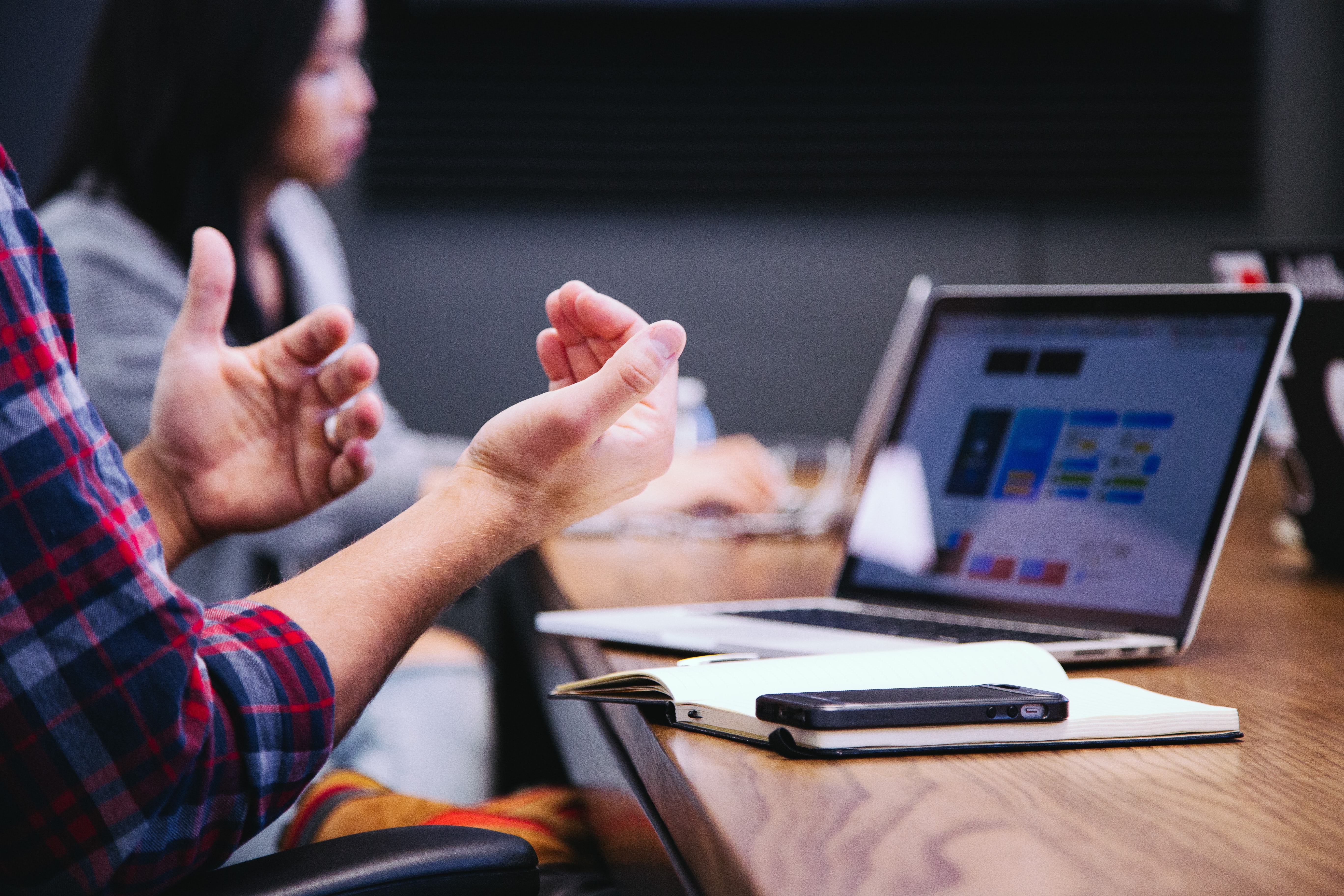 Advice for Video Interviews
25 March 2020
This COVID crisis has changed many things and when we get back to our new normality some things may change for the greater good. One of those things is video interviews.  We grilled the team at f1 for their top tips, here they are! Don't forget to get in touch if you want any advice. 
Preparation
Online video interviewing can be completed on your smartphone or laptop, If using your phone, be prepared to download an interviewing platform app such as Zoom, Skype or HireVue etc. Do this the day before.

Most companies depending on size have their own internal online video conference app. They may send you a link before the interview

Ensure you check that your phone/laptop are working properly and that you have a strong internet connect prior to your interview starting

Use headphones with speaker capabilities, using headphones supports clearer audio for both yourself and the interviewer

Close all the other programmes on your computer especially email alerts and put your phone on silent

Log on at least 10minutes prior to your interview starting. Ensuring that all technology is working including audio and video.

Make sure you get this set up the night before – you don't want to be setting it up on the day of the interview

Ensure you have a space in your home where you will be uninterrupted, that is quiet.

Turn your phone alerts off including email and voicemail – interruptions are really irritating

Make sure there is natural light if possible

Check out the background behind you – keep it as simple as possible – a plain wall is

Make sure there is someone else in the house to take deliveries –

it's amazing 

how Amazon turn up just as your interview has started!
Physical appearance 
Dress for the meeting as you would for a face to face – more formal than less formal

Women h

air and make-up as usual m

en a shirt with a collar is better than a round neck
Sit a distance away from the camera on your laptop, tablet or phone so the person interviewing you can see you but you are not too close up

Look at the screen NOT at yourself on the screen otherwise you are focusing on how you look as you speak rather than concentrating on the interviewer

Maintain good eye contact and smile. Use normal positive body language as you would in a f2f situation

Don't interrupt but if you do overlap with the interviewer don't worry – it happens

Don't talk too fast

Keep your hands by your side and try not to fiddle with your hair or jewellery or a pencil etc

Try not to look down at your CV unless you really need to check on something
Other
Best not to have a hot drink by you – a glass of water is fine but things tend to tip over when you are

Keep an eye on the

Don't let your answers to questions last more than 30

If you don't understand a question ask for clarification

Ask at the beginning of the interview how long the meeting will take

At the end ask when you can expect feedback and what the follow up will be

If you are interested in the role and excited by it make sure you tell them you are keen! You can show this by your body language by slightly leaning forwards and keep the enthusiasm in your voice.

Make sure you have read the job spec before the meeting and have your questions ready – even if the interviewer has covered all of your questions its important you show an interest in their business and the role – you may have to think on your feet. The worse response is – you have covered all my
A word about Competency & Behavioural based interviews
Most companies use competency & behavioural based questions especially online so that every interviewee gets a level playing field 

So don't get caught out
STAR based interviewing Situation, Task, Action and Result
E.g. Tell me when you had to last work to a really tight deadline within a team situation – pause to think of an example – describe the situation, say what you had to achieve and within what time frame, what action you and your team took and what the result was.https://www.vawizard.org/wiz- pdf/STAR_Method_Interviews.pdf
Its best to prepare some examples BEFORE you interview – expect competency-based questions. Your examples can be used for many different competency-based questions .

Another competency-based interview formula used is
JDI – J: Judgement, D: Drive, I: Influence. This is where companies are looking for the interviewee to demonstrate decision making ability, communication skills and motivation
 This online learning for conference meetings is very useful for tips on how to look and sound natural during online meetings as well as interviews. https://www.linkedin.com/learning/executive-presence-on-video-conference-calls/your-video-conference-presence?trk=lilblog_03-11-20_new-to-working-remotely- resources_learning
Picture credit Headway@Unsplash