Back to Our Blog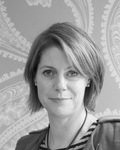 6 trends to be aware of if you are planning a career move or trying to grow your team right now
29 September 2014
by Celia Clark
The Candidate is King (or Queen) – we've known this was coming but it's particularly strong right now as a hangover of not recruiting junior staff four or five years ago. Account Managers across the whole industry are in huge demand and in a strong negotiating position – it is, after all, the most pivotal position in most agency teams.
Corporate Communications – there is a shortage of corporate communications professionals available to fill positions at all levels and people are exercising their choice to negotiate and stay put or to move with a variety of options.
Blended Agencies – there's a strong move among agencies to become channel-neutral, in other words to offer all disciplines, rolled together through the addition of in-house experts. How might this affect your career?
PR Creative – more and more PR agencies are hiring creative professionals to do the sort of job once only seen in a traditional advertising agency. PR output, particularly online, has changed forever.
Data – everyone knows that the power of data is a defining trend of today's communications and marketing landscape. We're now seeing fluency with Data listed as an important part of more and more – and more – job specs.
LinkedIn Fatigue – people, particularly at mid-level, are less responsive to LinkedIn than they used to be. They are harder to reach and talk to. It's not so surprising – they are in demand from agencies and in-house recruiters who have positions to fill. Another signal that the candidate is King (or Queen).