Work for us
f1 is recruiting and has four great opportunities to join the team 
If you know someone you think is driven and ambitious enough to join the f1 senior consultancy team, or you are interested yourself, please email Deirdre McKay deirdre@f1recruitment.com
On the frontline

What's it like for an experienced consultant on the frontline at f1? Kate Thurlwell was a partner at f1 for four years. You can read what she has to say about working at f1 by clicking here.
Letter from Hong Kong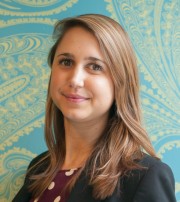 Read our Q & A with Georgina Masefield, now a consultant at Robert Walters in Hong Kong but previously in London with f1 recruitment. She talks about her training and the business and recruitment skills she learnt while she was here. http://www.f1recruitment.com/letter-from-hong-kong/
Why recruitment?
Amanda Fone founded f1 in 2004. Here are two short clips of Amanda explaining why she's still in recruitment after 30 years and why she decided to start a specialist marketing and communications recruitment consultancy: https://www.youtube.com/watch?v=P5wOtP9RwyE&feature=youtu.be   https://www.youtube.com/watch?v=d5cFnNRZ0jY