Back to Our Blog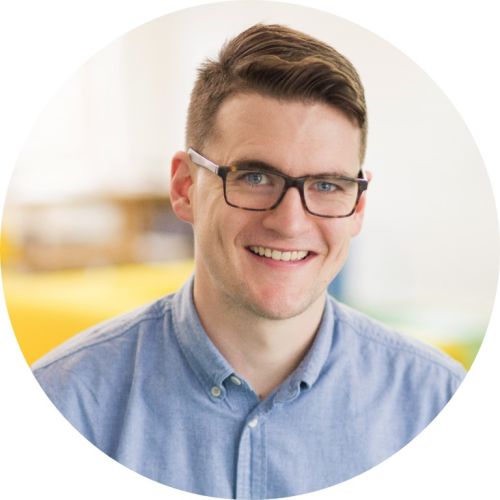 Where are they Now? We meet Jonny Algeo – Client services director at Two Circles
26 January 2021
@jonny Algeo @twocircles meets with Amanda Fone as part of our 2021 Where are they Now programme?
We met Jonnny @f1recruitment when he decided to make a move from management consultancy into Sports Marketing back in 2015. He joined Two Circles though us during a period of rapid growth for the business. Here he talks about his career to date, the success of Two Circles and some thoughts on ED&I in the Sports Marketing Sector.
Since Two Circles' launch  in 2012  @f1recruitment has introduced more than 35  talented individuals to the business – many of them are still with the company and forging ahead in their careers.
Thank you to @mattrogan @dalekirsop @garethbalch
What were your career aspirations when you left university?
I knew I wanted to work in sport and build a career in the industry, but had no idea what roles were out there, particularly roles I'd find challenging and fulfilling.
Why management consultancy ? And why the move into the sports sector?
I really enjoyed the variety that management consultancy offered, and it seemed (and proved) to be an efficient way to hone a broad set of professional skills which left many avenues open with regards to future career decisions. It was stimulating to continuously face a business problem which you haven't encountered before, and that felt like good practice for any future role…including in the sports industry!
What were the transferable skills you bought with you to Two Circles?
Primarily it was around structured thinking, change management, client management and project management, however it was also useful to have a broader understanding on how people, technology and processes all interlink in any successful change programme too. The copious number of Microsoft Office shortcuts didn't hurt either!
Can you give us some insight into your current role?
I'm part of our UK management team so have a broad remit contributing towards the leadership of our UK business, but my time is predominantly split between focussing on the successful delivery across a number of our clients, whilst simultaneously ensuring our people are developing in line with their own career aspirations.
The business has been through huge growth and change since you joined back in 2015 – how has this helped fast track your career into a leadership role?
It has been an amazing experience and I've loved the journey. To quote a colleague of mine, I've had to become a lot more "comfortable being uncomfortable" which has been a useful soft skill to hone for effective leadership. It also meant quickly finding ways to take on and manage a greater breadth of responsibility, and also working out how to get the best out of people too. Credit to the Matt Rogan and Gareth Balch (Two Circles' co-founders) to instil a culture of placing faith in people to do things they haven't done before.
The business side of the Sports sector is still very middle class and white and male at the top – how is Two Circles tackling this issue and what more do you think needs to be done to ensure the sports marketing sector is more representative of the consumers it serves?
Undoubtedly this is a huge issue which needs more active intervention. Whilst sport sadly reflects society's broader diversity issues, I do have hope however the industry can be a flag-bearer for change and inclusion. I think many organisations would benefit from publicising their commitments to help hold themselves accountable, and being persistent too – as above it's a societal issue so will (sadly) take time to fix. Two Circles has a Diversity & Inclusion team that have created a five point strategy focussed on driving positive change, more of which will we'll talk about on our own channels in the coming months. Whilst there is already lots we've done that we can be proud of (e.g. unconscious bias training, blind-screening of CVs in recruitment etc), there is undoubtedly more we can and will do in the future.
What advice would you give to your 22 year old self if you were trying to break into the Sports Marketing sector now?
It's a competitive industry (lots of people love sport!) so get talking to recruiters as well as looking in the usual places for roles! Don't be afraid to take on short-term positions to build some initial experience and find out what roles do / don't interest you either. I'd also say there's a lot to be said for getting 3-5 years experience in professional services prior to switching over too – there's a huge appetite in sport for people who haven't worked in the industry, so doing that first and picking up skills which can later be transferred is definitely something to consider.
https://twocircles.com/us-en/about/