Back to Our Blog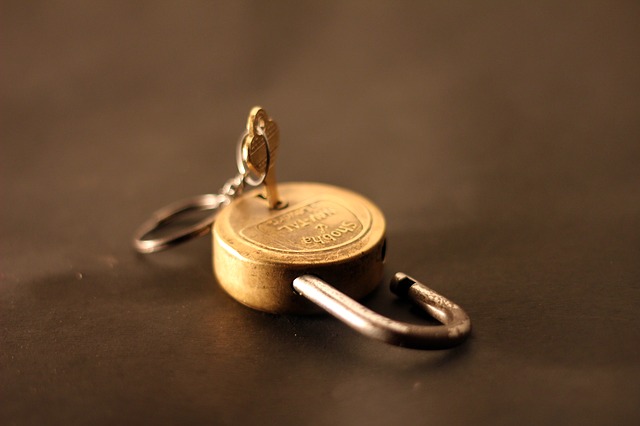 A new kind of collaboration : unlocking the potential of Agile Working
16 March 2016
Over the next month, f1 will be taking an in-depth look at Agile Working and what this can actually mean for both companies and employees. Here, Maeve Hosea, an independent journalist who has written for Marketing week, New York Times and the Guardian, looks at how a number of progressive companies embrace agile working practices.
In the technology-driven and technology-enabled 21st century much of the workforce can theoretically work from anywhere, but most people remain stuck in an office for eight hours, five days a week. It might be okay to move to the break out area with your phone on redirect and a note on your desk saying you are somewhere else, but you are firmly rooted to the building.
PR professional Nick Morris had been governed by this sense of 'presentee'ism in many previous roles before taking on his current position as head of PR and communications at Dropbox Europe. "The concept of going to a set place to sit in the same place at the same desk to do stuff between a set period of time throughout the day is becoming antiquated," he comments. "We need to be agile, really thinking about how and when we are going to need to work and get the job done in the best way possible."
In his current role, a nine to five or a set location would be out of sync with the reality of a job requiring him to work not only with a range of different European time zones but with key parts of his team in San Francisco. The pragmatic solution to these challenges is the flexibility to balance his hours out across the day, finishing early if an early meeting was required, taking time out to work at home if that fits better with his deliverables. As a consequence, he feels content and productive.
"I am measured against the job that I need to do and objectives are measured over a period of time," explains Morris. "Thankfully we have moved on from the 'How many hours did you do today and did you get through the right number of phone calls?' type attitudes of the past."
According to research specialist Forrester agile working, spearheaded and supported by a slew of progressive companies is on the rise. 2016 is the year that 63 million Americans are expected to work from home, at least occasionally, with better collaboration tools underpinning adoption of the practice.
One US forerunner is American Express, which has made flexible working integral to company culture. The brand's company-wide BlueWork programme incorporates the four work styles of hub (a fixed desk in the office), club (a flexible approach between both office and elsewhere), home (at home at least three days a week) and roam (almost always out of the office). There is a keen focus on flexibility, productivity and collaboration. The active strategies to manage the agile style to working include team days and events to encourage cohesion. Flexible working is also a key component of how consultancy Accenture serves clients throughout the world. Global teams that would previously have scheduled a monthly meeting and weekly catch-up in person, now use technology tools to connect in real time, regardless of their location.
f1 always had a progressive attitude towards a flexible working model since it started in 2004. The formula that has stood the test of those 12 years uses the 60/40 formula. For every ten workers, four can split their time between the office and elsewhere to work in tandem with six office-based ones. In particular, this enables f1 to retain people who want a more flexible way of working to fit with family life. "This agile way of working has enabled us to attract a high calibre span of 20 to 55 year-olds," comments founder and CEO Amanda Fone. "We find that people with children that have left home are more interested in the 4-5 days a week working from a fixed office as are the 20-30 year old age group."
In the agency sphere, Drew Benvie, director of the decidedly agile Battenhall has taken inspiration from other industries, markets and territories, including the start-ups of Silicon Valley. "Since we launched Battenhall in 2013, we have made it our mission to pioneer new ways of working for the communications industry, which has long been blighted with high staff churn and a long hours, presenteeism culture," comments Benvie. "In order to do the best work and attract the best talent, we knew we would have to break new ground and work differently to do that."
All Battenhall staff are offered flexible and remote working as standard. While the agency has standard working hours of nine until five thirty, Monday to Friday, it works in an environment where social media and the internet are 24/7. In order to meet client's needs, it adapts working hours. For example, if there is a weekend issue that might need to be monitored for a client, it schedules staff time that will then be reclaimed with the flexi time policy.
The agile character of the business is also manifested in the fact that staff are entitled to work from home one day a week, enabling them the freedom to get more done or get a bit more work-life balance in the process. They are also offered unlimited holiday, an annual wellbeing allowance of £300, and a personal tech budget of £1,200.
"The communications industry has not been very innovative to date when it comes to pioneering the future of work, but the tech industry has," comments Benvie. "We are constantly looking for new ways to work, and we would like to think we are doing new things ourselves too that will be emulated by other companies and industries in the future."
You can work and get the work done wherever you are as long as you have the tools to do that. The one thing missing is of course those informal collaborative moments: the sharing of ideas across the desk, the water cooler moments or serendipitous encounters in the corridor.
At Battenhall, staff use Google Chats as a good way of keeping in touch with what is happening. The agency also capitalises on the live documents function of Google Drive and uses Whatsapp with clients, both for breaking news and keeping them looped in on items that arise and evolve.
Dropbox has created a new tool to pro-actively encourage agile working. The company's forthcoming product 'Paper' is an online collaboration workspace, allowing multiple people in any location to work on one project. "It looks like a document but rather than something you would then print, it will always be online and always up to date with additions, including video and spreadsheets," explains Morris. "Collaboration workspaces like that will become more and more important in the future – it is less about storing your stuff, more about accessing and sharing it."
There are significant benefits to flexible and agile working but without effective collaboration the crucial organisational structures could break down very quickly. It is almost like people head off in different directions – how would you know that your employees aren't all working on the same thing if they are not collaborating properly. So, in a bid to retain efficiencies, creativity and organisational culture, the tools and mechanisms to encourage that kind of collaboration become all the more important.
Morris admires the future ways of working concept of a 'liquid workforce'. This is distinct from both a traditional 'solid state' style workforce, housed within a rigid company, or a chaotic 'gaseous' one. "I am picturing this as almost like a lava lamp," he comments. "A place where you give people freedom within organisations but create an environment where they still interact and collaborate and share knowledge, information and creativity."
While we ponder that alluring lava lamp imagery, it is useful to remember that the generation coming through – currently aged 5 to 15 – are at huge risk of existing in a virtual world with little face-to-face contact. We hear of 12 year-olds with no need to leave the security of their bedrooms happily utilising a range of web-based technologies to 'play' with friends all over the world. Agility may be the watchword for our times but we need to be careful we don't mould the world of work to become too virtual.