Back to Our Blog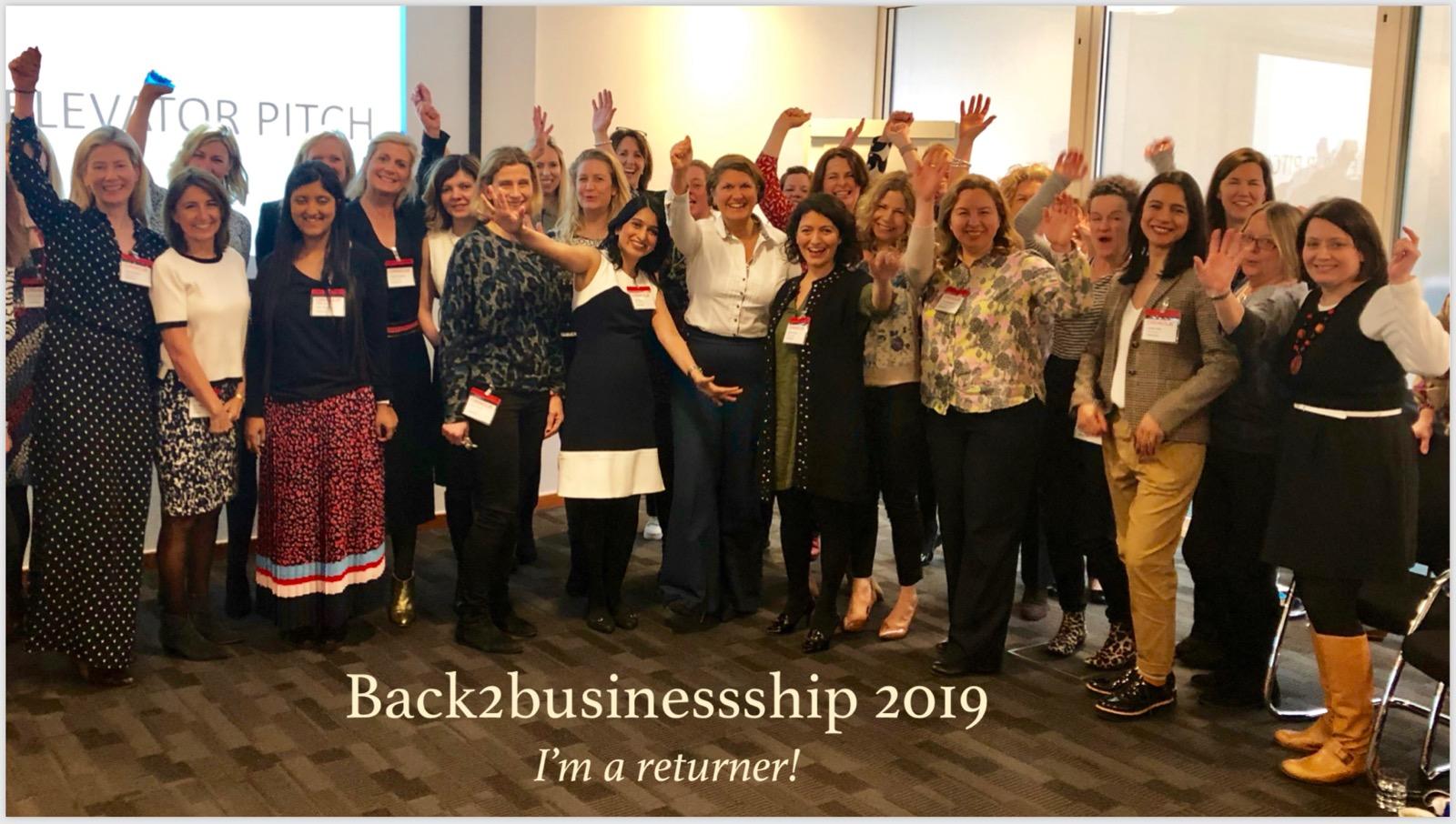 Meet the returners…Back2businessship 2019 Alumni
1 May 2019
Are you looking for new talent, our 2019 returners have a lot to offer, many bring 10-15 years of skills and experience ready to bring to your organisation.
With unemployment at it's lowest for 40 years it is surprising that this pipeline of talent is still largely untapped. You can consider delegates for short-term contracts, permanent flexible and full time jobs if you have live vacancies.
Please email Back2businessship@f1recruitment.com
Abi
Marketer, brand strategist & comms expert with over 15 years FMCG experience client-side including at Amazon and Sainsbury's. Collaborative leader through digital transformation and excited about emerging tech!
Maddy
14 years experience in PR and Brand Communications and very strong project management skills.
Stephanie
Communications consultant with over 18 years experience – previously worked for a leading global creative communications agency and sat on the management board leading client teams for a range of international blue chip brands – with specialist knowledge in PR, sponsorship, sports marketing and content creation.
Laura
MBA in Marketing, over ten years' Communications experience with blue chip clients such as IBM, Philips and Sun Microsystems, and has lived and worked in the US, Europe and Asia.
Suzie
Experienced marketing director. Commercial, strategic and innovative with a track record of success developing and launching new brands and products across multiple territories.
Annick
Brand marketing and communications professional with over 15 years experience in both client (Nike UK) and agency (BBH) leadership roles.
Janice
All round communication professional with agency, in-house and freelance experience in internal, external, media, crisis, investor relations and financial communication for listed companies.
Caroline
Over 20 years in the Advertising/Media industry, excellent client servicing skills, a refined business acumen as well as strong commercial & negotiation skills with a warmhearted personality.
Vanessa
20 years experience across agency/ in-house, all channels, b2b, b2c across a wide range of blue chip brands including NatWest, Nationwide, BBC, Virgin Radio, Habitat, Nandos, John Smith's beer, Nivea, New Covent Garden, Paramount Comedy Channel, Blockbuster Video & retail energy brands E.ON, ENI, EDP.
Melissa
10+ years in FMCG Marketing and New Product Innovation with a UCLA MBA and a history of profitable growth in Blue Chip companies.
Claire
A senior and passionate brand management and marketing consultant with over 15 years experience within television and media.
Alla
International Marketing and PR professional with diverse experience in leading media companies (Discovery, Viacom) and global agencies. Team leader with Executive MBA. Native Russian speaker.
Dipti
Over 10 years of experience working with global firms and being involved in creating integrated marketing campaigns including format propositions, research and insight analysis, brand communication and activation, increasing footfalls and launching new products and services.
Michelle
25 years marketing strategy and marcomms experience creating compelling content within in the IT space.
Tara
10 + years broad marketing experience in Financial Services/Professional Services covering all areas of marketing communications.
Madeleine
12 years' PR and corporate communications experience primarily in B2B (HR and technology). My most recent full-time role was three years as PR Manager for Grass Roots, an employee engagement and events company.
Aysem
10 + years experience in the Marketing and Communication Services with a focus on licensing in consumer products, project management and brand communication
Alison
Respected and hardworking senior PR account manager and B2B and consumer journalist, with an 18-year career in the video games industry, working with varied clients such as Pokemon, Nordic Games and Jagex.
Anna
Experienced B2B Marketing Professional 20+ Years, Enterprise Software, Industry Marketing – Public Sector & Account Based Marketing.
Caroline
17 years of experience across a broad spectrum of marketing roles focusing on product development, product management, programme and project management within a number of blue chip financial services companies in the UK and internationally and, latterly, applying all of my skills to manage the UK Governments 'GREAT' marketing campaign across 5 central European countries.
Tanya
15 + years marketing and international experience across top global brands in the FMCG, health and beauty and financial services sectors.
Anne
Broad experience of corporate and financial communications gained at three leading agencies, the latter as Business Group Director, and as Head of European Marketing for a city based fin- tech company.
Jane
A classically trained marketer and brand strategist with extensive consumer and corporate brand experience, having worked both client and agency side and across multiple sectors