Back to Our Blog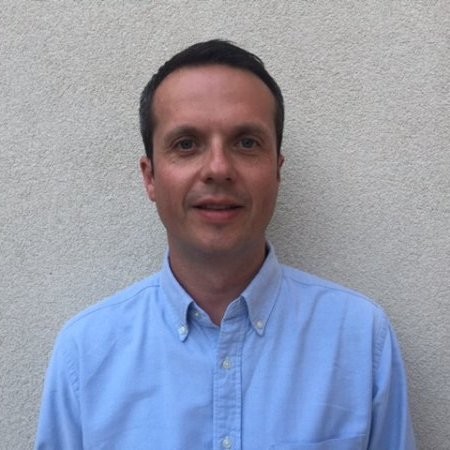 From the BBC to PR Agency – find out how Jack Baine from Good Broadcast made the move…
18 September 2019
Senior Associate Director at Good Broadcast, Jack Baine
3 years ago, after 21 years at the BBC working for outlets such as BBC Radio 5 Live, BBC World News, 1Xtra News, Radio 1 Newsbeat, Jack Baine made the transition to working in a communications agency working at dedicated broadcast PR consultancy Good Broadcast
Find out how he did it, what the differences are and how he feels about this major career move…
How easy or difficult was the move from BBC to agency?
I was at the BBC for 21 years and I thought if I don't leave now I never will. I loved working there but I wanted different skills and felt I had to move on.
I moved into broadcast journalism after completing a Broadcast Journalism Post Graduate Diploma at City University after graduating from Leicester University with a degree in Economic and Social History and Politics.
After a placement at Severn Sound in Gloucester I managed to secure a staff job at BBC Radio Leicester for 2 years and from there I moved into the BBC working in their national news rooms at BBC Radio1, 5Live and BBC World News as a producer and output editor. It's typical of the BBC to move you around a lot and it was fantastic working at there and I've been lucky enough to enjoy a varied career working around different parts of the business.
Even though it was great to work there I still wanted new skills and new horizons, so I started to the process by having conversations with people in the industry about what they did. I was not asking for jobs per se, I was asking ex journalists what the practicalities of moving were and they suggested other people to meet in the network to speak to. I got talking to lots of industry people in the end.
After 6 months and after a lot of those conversations and I started looking for jobs. I met with ex BBC reporter Briar Keen (néeBurley) who was working at Freud's at the time and she suggested I meet Amanda Fone at f1 Recruitment. f1 had successfully helped Briar to transition from the BBC into a corporate comms role.
What was brilliant about Amanda was that she got me in front of some really good and well connected people.  The f1 network is incredible and my role at Good Broadcast was created for me following two meetings with their Director.
What are the fundamental differences between BBC and agency?
At the BBC you are a journalist thinking about editorial and at an agency there is the commercial aspect to think about.
You have clients and you have to think about them too and in and agency there are a lot of people to please. It's all about managing expectations client side. We are the voice piece of the client. However, I can't over-sell I need to manage the journalist too – I'm a go between.
Having worked at the BBC is key. Knowing the BBC labyrinth and what department and individual programmes to go to and how the BBC works and who I call is my job. It can be very daunting if you don't know where to go and what programmes to talk to.
I know people to talk to but I can't make guarantees. You can have the conversation and that is the first battle is to get someone on the phone. Someone who has worked in broadcasting can bring the radio and TV broadcast element into the story.
What advice/tips would you give to someone looking to do the same? 
There is a proliferation of platforms but a good headline works everywhere, so across TV and radio and all platforms. It is all about the headline and clarity if you can't explain it in 30 seconds then it is not going to work.
Also think about where do you want to go? PR is very varied and you need to think of where you might want to go initially. In the Broadcast PR world alone, there is media training, content making, corporate videos and more. Think about what you want to do and have and open mind.
You need to be realistic – as a journalist don't assume you know everything about PR, it can take time to understand the difference between the two professions. Your journalist experience is an advantage, but there so much more to learn when you make the move into PR.
What characteristics do you need?
You have to be a people person, it's all about relationships and being a trusted advisor. Yes, it's about the approach but you are buying a person, work on your relationships – that is key. I remember a senior guy from a big PR agency once told me, "we don't do good media relations, we do good client relationships" and that stuck with me, we do good client relationships.
A good story will always fly, if a middling story is not working having a good relationship with the journalist and the client is going to help. There are so many relationships to manage so don't be too hard nosed.  If you have a good relationship with your clients they will forgive you once, maybe twice you will be forgiven and it's about trust and them liking you.
What is your career highlight to date?
I've worked on dozens of high profile campaigns but my real career highlight was a small one. A client from a chartered institute, who we had worked with over a number of years, said to me "what you have done has made a difference". That meant a lot to me.
What is your next goal?
Well I've just moved into a new position and I want to make that a success. My goals and responsibilities have expanded and my role is evolving and growing.
To find out more about making the move or if you have an in-house role, contact:Jennifer@f1recruitment.com