Back to Our Blog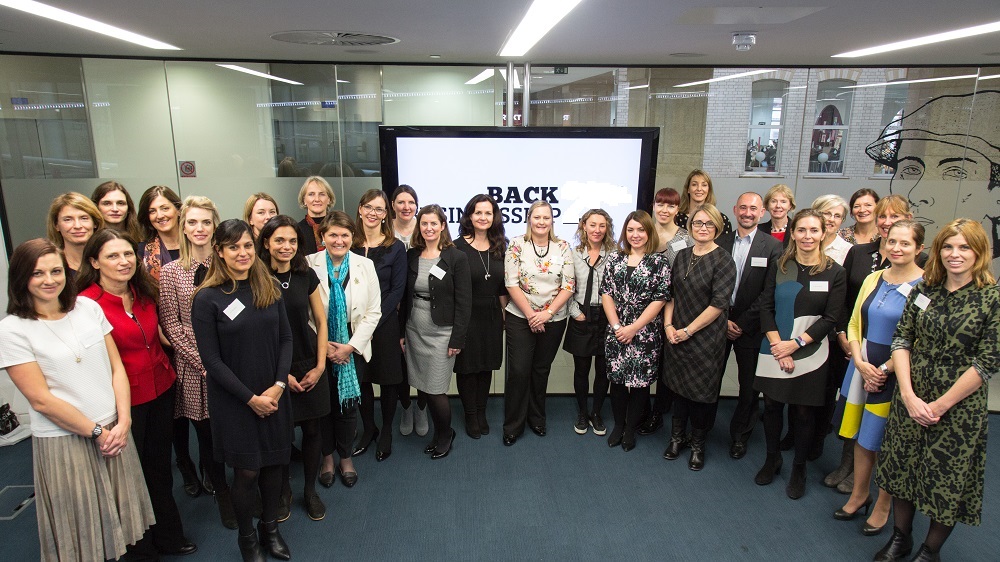 An invitation to join us at the Thames Valley Back2businessship Returners Programme Annual Speed Dating event – Thursday 21st March 2019
11 December 2018
An invitation to join us at the Thames Valley Back2businessship Returners Programme Annual Speed dating Event on Thursday 21st March 2019 from Midday to 230pm at Oracle offices  in Reading.
Back2businessship is a  Returners programme for marketers/communications professionals in the Thames Valley.
The Programme is specifically aimed at helping Marketing, PR  and Communications professionals, who have taken a career break out of the workplace for caring responsibilities to  find  their way back into their career.
Local Companies  based in the Thames Valley have a unique  opportunity to meet the 40 delegates at our speed dating event on the final day of the programme. Without exception, these women have a lot to offer; many bring 10-15 years of experience and skills to really contribute to your organisation.
Part of getting back into a permanent role is for these women to get a paid 'returnship' on their CV.  This is your opportunity to provide a paid placement for 3-6 months from post the Easter holidays 2019 onwards. There is no obligation to commit beyond the initial placement. A paid returnship is an excellent way to help them to 'bridge the gap' and get back on to their career pathway. With unemployment at its lowest for forty years it is surprising that this impressive pipeline of talent is still largely untapped. You can also consider delegates for short term contracts and permanent flexible and full time jobs if you have live vacancies.
The details for the 2019 Back2businessship Programme
A focus on marketing and pr talent for companies based in the Thames Valley and M4/M3 corridor
40 selected Returners with deep corporate  and agency marketing, communications and PR experience
A 6 day "back to work boot camp" ending with a  Speed dating event where companies meet the delegates in an informal environment
Companies can then connect with delegates independently for 3-6 month paid fixed term contracts, paid placements or permanent job opportunities starting  from April. Most delegates move to flexible working or full time paid contracts  within company corporate marketing & communications teams or with marketing / pr agencies. There is no charge for attending the speed dating event and no recruitment fees should you decide to hire one of our delegates.
The 2019 programme is match funded by the Government Returners Office and is one of only five programmes to be selected for 2019 government support. Oracle, Golin & R/GA Digital & f1 recruitment  ltd are match funder company supporters.
The business benefits for  taking a returner
Businesses face a war on talent – everyone is fighting over the same candidates and the cost of securing that talent is getting higher and higher
BUT most businesses are hiring the same type of talent from the same places despite voicing public commitments to improving diversity and inclusion in their teams
Back2Businessship unlocks a talent pool that is being ignored by other businesses
The programme offers experienced returner candidates for placements in your marketing and communications teams
What are the reputational and PR benefits?
Positive internal and external PR impact of association with a government backed, established returners programme focused in the Thames Valley area
Become a flagship company for your action on closing the gender pay gap/supporting women returning to work
Initiative that can be included as part of your business's gender pay gap report for 2019
Association with the programme should help your talent pipelines as well as raising awareness of your company's Inclusion & Diversity strategy and action
Places for Companies at the Speed dating are limited and on a first response basis. Please contact Back2businessship@f1recruitment.com