Back to Our Blog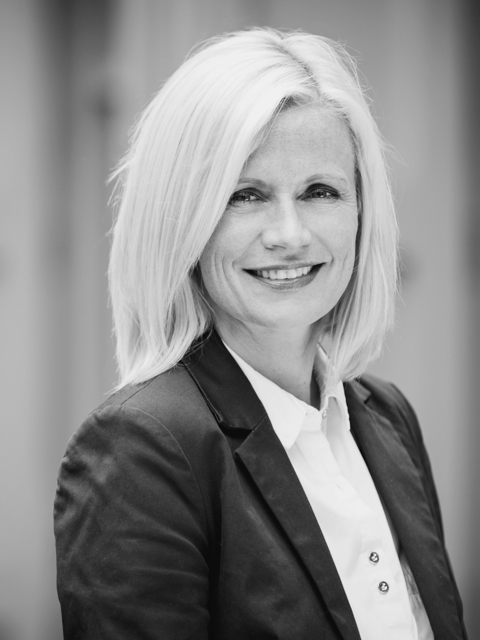 From football to recruitment: changing career for greater flex
18 February 2018
f1's  Katrina McCreadie featured in Working Mums today.  Thank you Mandy Garner for an insightful article on career changes and the quest to find flexible options in the work place.
Kat's journey 'from football to recruitment' has not been without challenges and it is interesting to hear how attitudes around flexible working have moved on in the last ten years. Her request for a more flexible role (after the birth of her first child back in 2010) was, in her own words, seen as "an extraordinary request"
Fast forward to today, where Kat is successfully working as a senior consultant at f1 Recruitment on a flexible/remote basis. Kat lives in Torquay. When she initially moved there 3 years ago, her initial thought was that she would have to resign from her role at f1.This was met with the suggestion that she trial remote working from Torquay.
Amanda Fone, f1's CEO, was recognised as a 'Power Founder' this morning in the Annual Timewise Power 50 awards event.  Since we started 14 years ago, our flexible working model has been at the very centre of the 'smart' way we work!
We are currently hiring flexible working marketing experts into recruitment and search. If you think you 'fit the bill' please do get in touch.
 You can read the full article below.
From football to recruitment: changing career for greater flex
Katrina McCreadie swapped the world of football marketing for recruitment to get more flexibility and to continue working at a senior level.
Now she works from home from Torquay, travelling into the London office of her employer f1 Recruitment twice a month and is able to be around for her two children, aged seven and eight.
Katrina began her career in the City, as a graduate recruit at Reuters where she received "excellent training" in the marketing department. She took voluntary redundancy after six years and, knowing that she didn't want a long-term career in financial services, she considered carefully what she really enjoyed doing. As a keen football fan, she wrote to every football club and was introduced to a communications manager at Fulham by Amanda Fone of f1 Recruitment.
She halved her salary to take a PR job there and was working in the evenings and most weekends, but she loved the job.
Family life
She was at Fulham for three years, then moved to a sports manufacturer and from there to Chelsea football club. It was there that she met her husband and after three years she went on maternity leave with her first son. She returned on four days a week and was able to leave early most days to pick up her son.
When she got pregnant again she wanted to reduce to three days a week, but her request was turned down. She says in hindsight that she understands why it was refused – "it was a big job in a big team" – and adds that at the time it was "an extraordinary request". She was the first person in her team to have a baby.
She left by mutual agreement and spent six months looking for work while on maternity leave. She rang Amanda and she invited her in for a chat about working at f1 Recruitment. "It had never crossed my mind to think about a career in recruitment," says Katrina.
Amanda was offering flexible working rather than part-time work and a senior role as a managing consultant. She would work three days in the office and two from home. She decided to take the plunge.
A new skillset
Katrina recalls working harder than she had ever worked in her first year as she went on a steep learning curve, trying to master a new field. Due to the flexible working, though, she was able to be around more for her children and could pick them up every day. As she got to know the ropes it became easier and her hours steadily decreased. "I used to cry four times a week," she says, "but it has all been worthwhile. Now I have a new skillset and flexibility. I could never have had that if I had not gone through the pain of that first year."
Just over three years ago Katrina and her family decided to move to Torquay for a better quality of life. She told Amanda she would have to hand in her notice, but Amanda said she should trial working from Torquay using Skype and Face Time and coming to London for meetings twice a month.
"It has been brilliant," says Katrina, "and there has been no decline in my contribution or performance. My clients are used to working through Skype and phone. The world has changed. I am really lucky. I get to be around for my children, have an important senior job with a long-term future and I also have a sea view."
Katrina adds that f1 Recruitment has been built on a flexible working model so that is in its DNA. That makes it easier to promote flexible working in her work with employers. "When I talk about flexible working I can reference our positive working experience. We are walking the walk. It makes it more real for clients," she says.
F1 Recruitment is looking for more people like Katrina who are looking for a change of career. She says: "If you are prepared to work hard and keen to learn new skills recruitment really can pave the way for a long-term flexible scenario. Get in touch."